Congregation Ohav Emeth is located in the geographic center of the Highland Park / Edison observant community in New Jersey. Our membership spans the range of halacha-committed Jews, with an attitude of achdut (unity) and religious tolerance. We share a love for Medinat Yisrael and a serious commitment to Torah study for every age and gender and at every level. We have a multitude of ongoing educational and social programs as well as frequent special events. Please explore our web site to learn more about our active synagogue and dynamic community.
Please help us reach (or exceed!) our goal for this year's Kol Nidre Appeal. Your generosity and support of OE are greatly appreciated.
Sweet News before a Sweet New Year
A new Torah for OE funded by a generous donation of Mr. and Mrs. Joseph Blonder
The New Sefer Torah for OE is being dedicated by the Blonders in tribute and in honor to all their fellow Ohav Emeth members who are, as they, Survivors of the Shoah and in memory of all the Kedoshim
See Announcements for Details
Rabbi Kaufman's Kol Nidre Appeal
Signup is now available for
Shacharis and Mincha / Maariv this week
To all members of OE:

Note: All indoor shacharis minyanim start with Brachos. Outdoor minyanim start with Yishtabach.
We realize that some people are advised not to enter the building or do not wish to do so at this point and therefore will be having minyanim both inside and outside. In keeping with Governor Murphy's latest executive order, we will be increasing the number of attendees allowed at each minyan.

While we are very happy to be able to use our building again, we are aware that there are those who are uncomfortable or unable to attend. Please realize that there is no obligation to attend and that your health, safety and wellbeing are tantamount.

NOTE: In order to provide adequate ventilation, the shul will be kept cooler than usual. Please prepare accordingly.

The following is our schedule for minyanim for This week:

Sign up is required for all minyanim. Please only attend minyanim that you are signed up for.

Shacharit minyanim will begin with Yishtabach - please daven up to that point at home.

Minyanim will be run expeditiously. Everybody is asked to leave immediately so that we can prepare for the next minyan. DO NOT GATHER INSIDE OR OUTSIDE OF THE BUILDING!

Please read this entire message before signing up to attend a minyan.
We are sorry and apologize but NO children under 13 will be able to attend minyanim at this time, due to limited space and conditions that would not allow us to accommodate them at this time.

Some spots are reserved for those designated to administer the minyanim. There will be a signup genius Signup sheet for the people to sign up for the remaining spots. Only those who have signed up and have a reservation will be admitted to the minyan.

If you sign up, it is a Commitment to attend the minyan and you will adhere to the conditions listed below:

You have either consulted your physician and/or you are unaware of any condition that would put you at excessive risk to attend an outdoor minyan.

You may not attend if you have a fever or ANY Covid-19 symptoms, have contracted the virus and are not 14 days past recovery or have been exposed to anyone with the virus within the last 5 days. Symptoms include (but are not limited to):
Fever, sore throat, loss of smell, loss of taste, gastrointestinal issues.

Please note : The gabbaim will actively ensure that social distancing and safety rules are adhered to. This can mean excluding individuals who do not conform to these safety standards.

All people attending the minyan Must wear a MASK (to be put on right before arriving at the minyan). Those who wish to wear gloves are welcome to do so. For those who will come in contact with articles such as the torah, there will be hand sanitizer available, but you may wish to have gloves. The shul will not be providing masks or gloves.

You must bring your own siddur/chumash to the minyan (in order to mitigate any contact between individuals). The shul's bookshelves are unavailable for use.

The shul will only provide chairs outdoors for shacharit minyanim.

The bathroom is not available. Please use restrooms at home before attending.

There will be NO parking in the parking lot, since the people are davening there.

You must stay in the spot that is marked off for you to daven and after the minyan No Socializing or Congregating. Please keep social distancing at all times!

DO NOT ENTER ANY ROOM OTHER THAN THE ONE IN WHICH YOUR MINYAN IS TAKING PLACE!

Each family member must sign up for their own spot on the list. Only individuals on the signup sheet will be permitted to attend.

Please be on time!

Thank you for your understanding.

Jay Dobin, President

Please click below to accept the terms and sign up:
---
*******************
HP FIRST AID SQUAD DISCOUNT CARDS

Help support the Highland Park FirstAid Squad by purchasing its discount cards. The cards provide discounts to many local businesses including Jerusalem Pizza, Sushiana, Park Place, Bridge, Dunkin Donuts, Dairy Deluxe,Orchid and Giddy's Pizzeria. The cards
may be purchased at the Ahavas Achim office or by contacting any Squad member including: Ari and Deborah Lewitter, Yossi Dietz and Yossi Benedek. For information, please call 732-735-7611
---
---
TRIBUTE CARDS
Tribute Cards are available from OE for Mazel Tov, Refua Shleima, and Condolences. Just $5.00 each. Contact Sue Kollmar to purchase.
Navi Program
Men, Women, Girls, & Boys
Get directions to find us
Wed, September 30 2020
12 Tishrei 5781
Shabbat October 3 Sukkot
Friday Night -October 2
Candle Lighting: 6:19 pm
Friday Mincha: 6:25 pm
Shabbat: October 3
| | |
| --- | --- |
| Mincha | 4:40 /6:10 pm |
| Shabbat Ends | 7:26 pm |
| Maariv | 7:21 pm |
---
Next Candle lighting will be
Oct. 9 at 6:08 pm
Davening during the week
Shacharis:
Tues. Wed. & Fri.
5:55 (Main) 6:33 (Social Hall) 7:30(Tent) Thursday: 5:50, 6:33, 7:30 PM Mincha/Maariv 6:25 PM (Tent)
Alot Hashachar
5:42a
Earliest Tallit
6:00a
Netz (Sunrise)
6:54a
Latest Shema GRA
9:50a
Zman Tefillah
10:49a
Chatzot (Midday)
12:47p
Mincha Gedola
1:16p
Mincha Ketana
4:13p
Plag HaMincha
5:27p
Shkiah (Sunset)
6:40p
Tzeit Hakochavim
7:30p
More >>
Our OE Tzedaka Fund is extremely low. Please help local families and individuals in need!
If you would like to be added to the Ohav Emeth phone or email list, contact Sofia Matskin, Office Mgr.
office@ohavemeth.org
Office Hours:
WORK HOURS:
Monday: 9:00 - 1:00 PM
Tuesday: 9:00 - 1:00 PM
Wednesday: 9:00 - 1:00 PM
Thursday: 9:00 - 1:00 PM
Friday: CLOSED
To place business cards or flyers on the shul's cork boards by the restrooms, please submit them to the office. Flyers placed in other locations will be removed.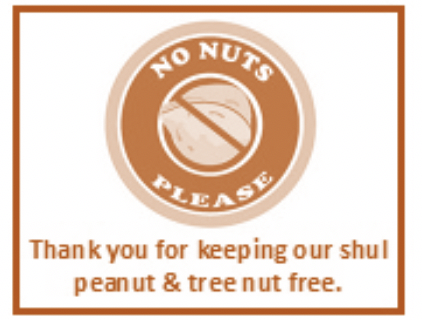 Wed, September 30 2020 12 Tishrei 5781