---
---
The Molad for the month of Elul is this Wednesday
1:54am and 16 Chalakim
Jerusalem Solar Time
---
Congregation Ohav Emeth is located in the geographic center of the Highland Park / Edison observant community in New Jersey. Our membership spans the range of halacha-committed Jews, with an attitude of achdut (unity) and religious tolerance. We share a love for Medinat Yisrael and a serious commitment to Torah study for every age and gender and at every level. We have a multitude of ongoing educational and social programs as well as frequent special events. Please explore our web site to learn more about our active synagogue and dynamic community.
---
HP FIRST AID SQUAD DISCOUNT CARDS

Help support the Highland Park FirstAid Squad by purchasing its discount cards. The cards provide discounts to many local businesses including Jerusalem Pizza, Sushiana, Park Place, Bridge, Dunkin Donuts, Dairy Deluxe,Orchid and Giddy's Pizzeria. The cards
may be purchased at the Ahavas Achim office or by contacting any Squad member including: Ari and Deborah Lewitter, Yossi Dietz and Yossi Benedek. For information, please call 732-735-7611
---
CHUMASH MESORAS HARAV SALE
The five-volume Chumash Mesoras Harav, with commentary based on the teachings of Rabbi Joseph B. Soloveitchik, is being offered at a large discount, at the sale price of $100 (retail price $175). 20% of all proceeds will go to the EPI. Individual volumes are available at $25 each. You can see excerpts of the Chumash at ohrpublishing.com. To purchase, contact Arnie Lustiger at alustiger@gmail.com.
---
Navi Program
Men, Women, Girls, & Boys
Rabbi Kaufman's Shabbos Drasha Dedicated to the memory of Rabbi Adin Steinsaltz, ZT"L
---
*******************
---
---
Dedication Opportunity
There are a number of benches in the Main Shul in both the men's and women's sections that have not yet been dedicated and are available at a dedication amount of $1800 per bench. Installment payments are acceptable. If you have not as yet contributed to the renovations and/or have a simcha or other occasion to memorialize please consider this opportunity. Each bench will be recognized with a "Dedicated by ....." plaque on the end of the bench, and with a more detailed plaque with dedication wording of your choosing in the hallway on the beautiful new main dedication board currently under production. For more details or for other dedication opportunities,
please contact Norman Heyden at normanheyden@gmail.com or Michael Garber at mdgarber@live.com. See our renovation page for pictures and information!
---
LOCKER RENTALS AVAILABLE!
With lockers now available for the safe-keeping of your tallit, tefillin, siddur, etc, we would appreciate that nothing be left behind on the benches following davening. We appreciate your assistance in helping to keep our shul neat and in order. Lockers are just $100 per year. Contact the OE Office for rental details.
---
---
TRIBUTE CARDS
Tribute Cards are available from OE for Mazel Tov, Refua Shleima, and Condolences. Just $5.00 each. Contact Sue Kollmar to purchase.
Get directions to find us
Sat, August 15 2020
25 Av 5780
Shabbat August 15 Avot 5
Friday Night -August 14
Candle Lighting: 7:37 pm
Friday Mincha: 7:45 pm
Shabbat: August 8
| | |
| --- | --- |
| Mincha | 7:15 pm |
| Maariv | 8:40 pm |
| Shabbat Ends | 8:45 pm |
Candle Lighting next Shabbos, August 21
will be at 7:27
---
Schedule of minyanim for this
shabbos, Aug 14-15 at OE
Friday
Mincha/Kabbalat Shabbos/ Maariv
1) 6:20 PM (main shul)
36 men, 10 women*
2) 7:45 PM (Outside)
40 men, 4 women
*Please be aware that candle lighting can not be done before Plag-- this week 6:30 pm--nor can it be done after one accepts Shabbos with the davening of Kabbalat Shabbat/ Maariv. Those who plan on lighting candles should keep this in mind
before signing up for this minyan. 1) 7:00 AM (Social Hall) -
18 men, 5 women -
Starts with brachos
2) 7:50 AM (Main Shul) -
36 men, 10 women -
Starts with brachos
3) 8:00 AM (Outside. Subject to cancellation in case of rain) -
40 men, 4 women -
Starts with Nishmas Kol Chai
4) 9:30 AM (Main Shul) -
36 men*, 10 women -
Starts with brachos
* Boys 12+ who are less than one year away from becoming b'nei mitz- vah may attend this minyan with their fathers.
Shabbos mincha
1) 6:00 PM (Main Shul) -
36 men, 10 women
2) 7:15 PM (outside) -
40 men, 4 women
Maariv
9:00 PM (Outside) - 50 men
Please say "HaMavdil Bein Kodesh L'Chol" after Shabbos ends at 8:49 so you can drive to shul for Maariv.
.
---
DAVENING SCHEDULE AT HOME
Zmanim to keep in mind this shabbos and to correspond with davening in shul:
Candle Lighting: not before 6:30 PM
latest time 7:37 PM
Fri. Mincha followed by kabbalah Shabbos. Before 6:20 or 7:45 PM
Shabbos Mincha: 6:00 & 7:15 PM
Maariv: after 8:40 PM
Shabbos ends: 8:54 PM
Daily Mincha/Maariv:
6:13 & 7:35 PM
Zmanim for Shabbos Day:
Latest Shema M"A: 8:59 AM
Latest Shema GR"A: 9:35 AM
Latest Tefila M"A: AM
LatestTefilaGR"A: AM
Chatzot hayom: PM
———————————————
Davening during the week
Shacharis during the week
Sunday -6:30 am (Main)& 8:00 am (Outside)
Monday: 5:50am (Main) & 7:30am (outside)
Tuesday: 5:55 am (Main)& 7:30am (outside)
Wednesday: 5:55 AM (Main)&7:30a Thursday: 5:50 (Main) & 7:30a (outside)
Friday: 5:55am & 7:30 am(outside)
Daily Mincha & Maariv: 6:13 & 7:35
Alot Hashachar
4:57a
Earliest Tallit
5:10a
Netz (Sunrise)
6:09a
Latest Shema GRA
9:35a
Zman Tefillah
10:44a
Chatzot (Midday)
1:02p
Mincha Gedola
1:36p
Mincha Ketana
5:02p
Plag HaMincha
6:28p
Shkiah (Sunset)
7:54p
Havdalah
8:44p
Tzeit Hakochavim
8:44p
More >>
Our OE Tzedaka Fund is extremely low. Please help local families and individuals in need!
If you would like to be added to the Ohav Emeth phone or email list, contact Sofia Matskin, Office Mgr.
office@ohavemeth.org
Office Hours:
CLOSED UNTIL FURTHER NOTICE
PLEASE CALL Sofia at 347-260-0910
To place business cards or flyers on the shul's cork boards by the restrooms, please submit them to the office. Flyers placed in other locations will be removed.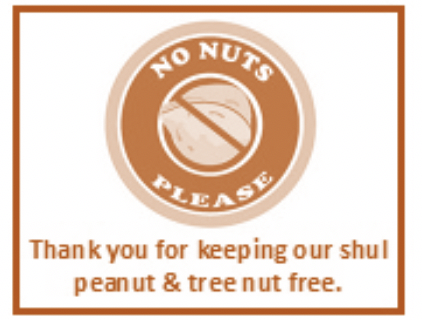 Sat, August 15 2020 25 Av 5780