Congregation Ohav Emeth is located in the geographic center of the Highland Park / Edison observant community in New Jersey. Our membership spans the range of halacha-committed Jews, with an attitude of achdut (unity) and religious tolerance. We share a love for Medinat Yisrael and a serious commitment to Torah study for every age and gender and at every level. We have a multitude of ongoing educational and social programs as well as frequent special events. Please explore our web site to learn more about our active synagogue and dynamic community.
Navi Program
Men, Women, Girls, & Boys
Let's learn together – What did the prophets have to say?
Together OE will learn all of NAVI
When we reopen we will have a big tziom to celebrate our learning and spiritual achdus during this time of physical separation.
Sign up online thru our website. You will need to login .
whether representing a family, or chavrusas learning remotely together, or one individual.
Signup for as much as you think you can handle,

A whole sefer, a perek, or multiple perakim
For more info contact Laini Weitz at pixelpixie921@gmail.com or the shul office at office@ohavemeth.org
OE TANACH WEEKLY CHALLENGE IS BACK
Every Tuesday morning, we will send out the Tamach Challenge questions for the week. Email your answers to oechildren@gmail.com before shabbos. A winner will be drawn at random every Motzei Shabbos! Challenge Question
Congratulations to our first two winners: Ezra Bialik and Zevi Lipschitz
---
There are no upcoming events at this time.
---
The lockdown has created many unprecedented challenges for the world and the Orthodox Jewish community, one of those is davening without a minyan, especially on Shabbos. We cannot hear laining, listen to the drasha, answer amen to brachos and kaddish, sign kedusha together, or do any of the d'varim she'b'k'dusha which require a minyan. On the other hand, we can now each daven at our own pace, actually learn the parsha--instead of half-listening to it as it is read aloud--and not have to worry about the noise the children create while davening with their parents or playing in the social hall. That said, it is still quite challenging to have a meaningful Tefillah while isolated in one's home. Therefore, we bring you this new feature in our weekly newsletter. Each week a different member family of the congregation will share what they do at home that is enhancing their davening experience. Hopefully this will help inspire others as they embrace some of the ideas shared here, and it will at least be interesting and deepen our connections even as we are apart.
If you would like to submit a write-up of your family's "shul" for inclusion in the newsletter please email mdgarber@live.com, meir.lipschitz@gmail.com, or office@ohavemeth.org
---
Rabbi Kaufman's Shabbos Drasha
---
*******************
---
---
Dedication Opportunity
There are a number of benches in the Main Shul in both the men's and women's sections that have not yet been dedicated and are available at a dedication amount of $1800 per bench. Installment payments are acceptable. If you have not as yet contributed to the renovations and/or have a simcha or other occasion to memorialize please consider this opportunity. Each bench will be recognized with a "Dedicated by ....." plaque on the end of the bench, and with a more detailed plaque with dedication wording of your choosing in the hallway on the beautiful new main dedication board currently under production. For more details or for other dedication opportunities,
please contact Norman Heyden at normanheyden@gmail.com or Michael Garber at mdgarber@live.com. See our renovation page for pictures and information!
---
LOCKER RENTALS AVAILABLE!
With lockers now available for the safe-keeping of your tallit, tefillin, siddur, etc, we would appreciate that nothing be left behind on the benches following davening. We appreciate your assistance in helping to keep our shul neat and in order. Lockers are just $100 per year. Contact the OE Office for rental details.
---
---
TRIBUTE CARDS
Tribute Cards are available from OE for Mazel Tov, Refua Shleima, and Condolences. Just $5.00 each. Contact Sue Kollmar to purchase.
Get directions to find us
Wed, July 8 2020
16 Tammuz 5780
Shabbat July 11
Friday Night -July 11
Candle Lighting: 8:11 pm
Friday Mincha: 8:15 pm
| | |
| --- | --- |
| Mincha | 8:05 pm |
| Maariv | 9:14 pm |
| Shabbat Ends | 9:19 pm |
Candle Lighting next Shabbos, July 17
will be at 8:07
---
Schedule of minyanim for 7/3 - 7/4
Friday Mincha/Kabbalat Shabbos/ Maariv
1) 6:48 PM (main shul)
26 men, 10 women*
2) 8:20 PM (Outside)
40 men, 4 women
*Please be aware that candle lighting can not be done before Plag-- this week 6:59pm--nor can it be done after one accepts Shabbos with the davening of Kabbalat Shabbat/Maariv. Those who plan on lighting candles should keep this in mind before signing up for this minyan.
Shabbos Shacharis - All times are for "Nishmas Kol Chai"
1) 7:15 AM (Social Hall) -
18 men, 5 women
2) 8:10 AM (Main Shul) -
36 men, 10 women
3) 8:30 AM (Outside) -
40 men, 4 women
4) 9:30 AM (Main Shul) -
36 men*, 10 women
* Boys 12+ who are less than one year away from becoming b'nei mitzvah may attend this minyan
with their fathers.
Shabbos mincha
1) 6:30 PM (Social Hall) -
20 men
2) 7:50 PM (outside) -
40 men, 4 women
Maariv
9:35 PM (Outside) -
50 men
Please say "HaMavdil Bein Kodesh L'Chol" after Shabbos ends at 9:21 so you can drive to shul for Maariv.
---
DAVENING SCHEDULE AT HOME
Zmanim to keep in mind this shabbos and to correspond with davening in shul:
Candle Lighting: not before 6:58 PM
latest time 8:13 PM
Fri. Mincha followed by kabbalah Shabbos. before 6:48 or 8:20 PM
Shabbos Mincha: 8:05 PM
Maariv: after 9:16 PM
Shabbos ends: 9:21 PM
Daily Mincha/Maariv: 6:50 & 8:15 PM except on the fast day—see schedule.
Zmanim for Shabbos Day:
Latest Shema M"A: 8:24 AM
Latest Shema GR"A: 9:17 AM
Latest Tefila M"A: 9:56 AM
Latest Tefila GR"A: 10:32 AM Chatzot hayom: 1:02 PM
———————————————
Zmanim for Shabbos Day:
Latest Shema M"A: AM
Latest Shema GR"A: AM
Latest Tefila M"A: AM
Latest Tefila GR"A: AM Chatzot hayom: PM
Davening during the week
Shacharis Sunday
6:30am and 8:00am
Shacharis Monday
6:00 am and 7:30 am
Shacharis Tuesday
6:00 am and 7:30 am
Shacharis Wednesday
6:00 am and 7:30 am שבעה Shacharis Thursday Fast Day עשר בתמוז
Shacharis Friday
6:00 am and 7:30 am
Mincha / Maariv during the week
(Except Fast Day Thursday -see schedule )
Plag 6:50pm (Main Shul )and 8:15 pm (Tent )
---
Fast of 17th of Tammuz
This Thursday, July 9
---
שבעה עשר בתמוז
Begin Three Weeks of Mourning
בין המצרים
Fast begins 4:24am Selichos and Shacharis
5:35 am (Main Shul )7:00 am (Tent ) Mincha / Maariv
Plag 6:30 pm (Main Shul )8:00 pm (Tent ) Fast ends 9:10 pm
שבעה עשר בתמוז
Begin Three Weeks of Mourning
Alot Hashachar
4:23a
Earliest Tallit
4:29a
Netz (Sunrise)
5:35a
Latest Shema GRA
9:19a
Zman Tefillah
10:34a
Chatzot (Midday)
1:03p
Mincha Gedola
1:40p
Mincha Ketana
5:24p
Plag HaMincha
6:57p
Shkiah (Sunset)
8:30p
Tzeit Hakochavim
9:20p
More >>
Our OE Tzedaka Fund is extremely low. Please help local families and individuals in need!
If you would like to be added to the Ohav Emeth phone or email list, contact Sofia Matskin, Office Mgr.
office@ohavemeth.org
Office Hours:
CLOSED UNTIL FURTHER NOTICE
PLEASE CALL Sofia at 347-260-0910
| | |
| --- | --- |
| Monday | |
| Tuesday | |
| Wednesday | |
| Thursday | |
| Friday | |
To place business cards or flyers on the shul's cork boards by the restrooms, please submit them to the office. Flyers placed in other locations will be removed.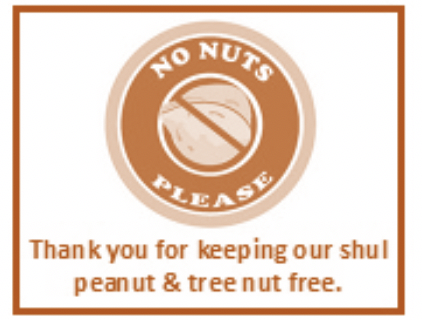 Wed, July 8 2020 16 Tammuz 5780