MESSAGE FROM THE PRESIDENT REGARDING SECURITY
Use link for Message about Security
Congregation Ohav Emeth is located in the geographic center of the Highland Park / Edison observant community in New Jersey. Our membership spans the range of halacha-committed Jews, with an attitude of achdut (unity) and religious tolerance. We share a love for Medinat Yisrael and a serious commitment to Torah study for every age and gender and at every level. We have a multitude of ongoing educational and social programs as well as frequent special events.
Please explore our web site to learn more about our active synagogue and lovely community.
In honor of the Centennial Anniversary of Congregation Ohav Emeth, we are offering special dedication opportunities.
See our progress page!
We will begin removing the platform this Sunday morning.
Accordingly, the 8:00 Shacharis minyan on Sunday will take place in the social hall
-Renovation Committee
All Events
Benefit Concert for Tomchei Shabbos


Motzei Shabbat, Dec 15th

7:30p

to

9:30p




A Benny Friedman concert to benefit Tomchei Shabbos. Dec 15, 7:30pm at Highland Park HS 102 N. 5th Ave. For info & tickets, visit tomcheimc.org or email mcjewishevents@gmail.com

Orthodox Forum of Ediston/HP


Motzei Shabbat, Dec 22nd

8:00p

to

9:00p




R' Ronald Schwarzberg on: "When Did Tikun Olam Become a Jewish Value? Orthodox American Jewry's Involvement with Social Justice".
Notable Sunday: 7:05am, M-F: 5:05am Shabbat Shalom & Chanukah Samei'ach
FOOD BANK
We gladly accept any unopened, non-perishable food items and toiletries.
EMPLOYMENT NETWORK RARITAN VALLEY
enrv.org
Job, resume, search help. Send openings to ENRVInfo@gmail.com
============
Rosh Chodesh Shidduch Group
Monday, Dec 10 8:00- 9:30pm
Next meeting: Mon Dec 10, 8pm , All welcome. Please bring resume/picture to share.
A Call for Women's Shiurim
We are interested in having more frequent shiurim for women. If interested in speaking, please let us know type, length, time of year, (Elul, Simchat Torah, any time, etc.) . First time speakers welcome!
Contact Office.
______________
The next Shabbat Mevorchim
Kiddush will be for Shvat on January 5
To become a sponsor for either: the 7:50 Minyan or the Main Minyan please email kiddushoe@hotmail.com and specify which minyan
_______________
Shaimos Collection
Nov 5 - Dec 26, 9am – 1pm. Must be in tied garbage bags. Limit of 50 lbs per bag. $18 donation for small bags, $36 for large bags.

* * * * * * * * * KOSHER MEALS ON WHEELS Kosher Meals on Wheels needs a volunteer to deliver meals to the homebound in HP on Thurs AMs. Pick-up in Metuchen, expected time is 2 hrs/week. Also looking for sub drivers – those who can be available on-call. Call Sara 732- 777-1940
------------
Park Mikvah Melave Malka for Women
Motzi Shabbos Feb. 23, 2019
Speaker:
Charlene Aminoff
Gali's Couture Wigs
AHAVAS ACHIM ISRAEL MISSION
17th annual Israel Mission Jan 16-28. For info: aamission@arieltours.com arieltours.com/aamission.
___________________
ACHIEVING CHANGE THROUGH TORAH
(ACTT) info@actt613.org
-------------
To place business cards or flyers on the shul's cork boards by the restrooms, please submit them to the office. Flyers placed in other locations will be removed.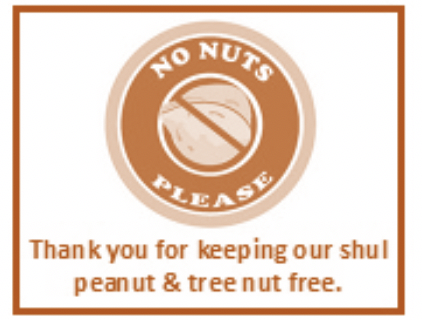 FROM THE OHAV EMETH WEBSITE COMMITTEE
We hope you are exploring the new website at ohavemeth.org. We are working hard to correct errors and/or obsolete data, and we continue to appreciate your feedback and suggestions for additional items. Please contact us at webmaster@ohavemeth.org. As soon as everything is stable, we will invite you to log on and view your account.
NOTE: It takes a while for Google to catch up with the new website. If you try clicking on a Google hit and get a request to log in, it means that the hit was obsolete. Please be patient until these items age off of Google.
Website Committee – Tom Goldstein, Steve Stein, Laini Weitz
Get directions to find us
Mon, December 10 2018
2 Tevet 5779
Alot Hashachar
5:58a
Earliest Tallit
6:11a
Netz (Sunrise)
7:10a
Latest Shema
9:30a
Zman Tefillah
10:17a
Chatzot (Midday)
11:50a
Mincha Gedola
12:14p
Mincha Ketana
2:34p
Plag HaMincha
3:32p
Shkiah (Sunset)
4:32p
Tzeit Hakochavim
5:21p
More >>
Schedule of Services
Mincha/Maariv Week of Dec 9

4:20 pm

(Late Maariv 7:50p Mon-Thu)

Kollel Mincha Sun-Thu 1pm, Fri 12:30

Shacharit, Week of Nov 18

Sunday

8th Night, R'Ch

6:30, 8:00 am

Monday
- Zos Chanukah

5:45, 6:30, 7:20 am

Tuesday

5:55, 6:40, 7:20 am

Wednesday

5:55, 6:40, 7:20 am

Thursday

5:50, 6:40, 7:20 am

Friday

5:55, 6:40, 7:20 am

Candle lighting
12/14 at 4:13

pdf Link
If you would like to be added to the Ohav Emeth phone or email list, contact Aliza
office@ohavemeth.org
OE office hours this week will be:
Mon, Tue, Th 10-3. Closed Wednesday
Fri: 9:00-1.
THE NEW YEAR WILL SOON BE HERE!
With the end of 2018 fast approaching, please be sure to redeem your pledges and to keep OE in mind when making end-of-year, tax deductible donations.
Account statements have been mailed out.
Please submit any checks or credit card transactions by 12:00 noon on Thursday, December 27.
Thank you!
Mon, December 10 2018 2 Tevet 5779