Congregation Ohav Emeth is located in the geographic center of the Highland Park / Edison observant community in New Jersey. Our membership spans the range of halacha-committed Jews, with an attitude of achdut (unity) and religious tolerance. We share a love for Medinat Yisrael and a serious commitment to Torah study for every age and gender and at every level. We have a multitude of ongoing educational and social programs as well as frequent special events.
Please explore our web site to learn more about our active synagogue and dynamic community.
In honor of the Centennial Anniversary of Congregation Ohav Emeth,
we are offering special dedication opportunities.
See our renovation page for pictures and information!
Contribute to the Renovation! Contact Michael Garber mdgarber@live.com or Norman Heyden normanheyden@gmail.com
to inquire about dedication opportunities and donor levels.
WE STAND WITH POWAY
Ohav Emeth stands with the Poway Jewish community in the wake of the horrible attack that occurred there on the last day of pesach. We condemn the senseless attack on human life and mourn the loss of the beautiful neshama of Lori Kay z"l. The JFS of Middlesex County and the ADL both have resources available in the wake of the attack. If you would like to contact the JFS you can call them at 833-JFS-HELP or 732-777-1940.
HIGHLAND PARK INFO
*******************
A message from the Safety & Security Committee:
In order to maintain the highest degree of protection for occupants of a building, security agencies agree that there should be only one active point of entrance. Access to the building can then be more properly secured and more closely monitored. We have designated the side door of our building as that one active point. That single entrance is locked 24/7 by a mechanical lock which can be opened by anyone knowing the code. Please do not enter the building, especially on Shabbos or YomTov, by either the front door or through the doors facing the parking lot. For the safety of all, it is important to have one standard for all to follow. Please walk the few extra steps necessary to enter the building by the side entrance. Thank you
Security Update regarding Ahavas Achim Synagogue
You must be logged in to read or to make online payments. Thank you
To obtain login info for your account, please email admin@ohavemeth.org.
IMPORTANT SHUL ANNOUNCEMENTS:
Personal items should be stored in lockers only. To rent a locker, contact Lilah Braun to make arrangements.
Get directions to find us
Mon, May 27 2019
22 Iyyar 5779
Shabbat Parasha B'har
May 24 Candle Lighting 7:57 pm
Friday Mincha/Maariv 6:234, 7:00, 8:00 pm
Shabbat Schedule May 25
Kriat Shema

M"A 8:38,
Gra 9:14

Hashkama minyan

7:00 am

Early minyan

7:50 am

Main minyan

9:00 am

Teen minyan

9:30 am

Mincha

7:50 pm

Maariv

9:01 pm

Shabbos ends - Havdalah

9:06 pm
Alot Hashachar
4:20a
Earliest Tallit
4:27a
Netz (Sunrise)
5:32a
Latest Shema GRA
9:13a
Zman Tefillah
10:27a
Chatzot (Midday)
12:55p
Mincha Gedola
1:32p
Mincha Ketana
5:13p
Plag HaMincha
6:46p
Shkiah (Sunset)
8:18p
Tzeit Hakochavim
9:08p
More >>
Schedule of Services
Mincha/Maariv
Week of May 26

8:05 pm

Weekday Shacharit,
Week of May 26

Sunday

6:30, 8:00 am

Monday

6:25, 8:00 am

Tuesday

5:55, 6:40, 7:20 am

Wednesday


5:55, 6:40, 7:20 am

Thursday

5:55, 6:40, 7:20 am

Friday


5:50, 6:30, 7:20 am

Daf Yomi

Shabbat, Sunday: after 7:50 minyan & mincha
M-F: 5:05am

Kollel Mincha

5:45 pm
Our OE Tzedaka Fund is extremely low. Please help local families and individuals in need!
If you would like to be added to the Ohav Emeth phone or email list, contact Sofia
office@ohavemeth.org
OE office hours this week will be:
Mon-Fri: 9-1
To place business cards or flyers on the shul's cork boards by the restrooms, please submit them to the office. Flyers placed in other locations will be removed.
CHOMETZ-FREE ZONE! PLEASE DO NOT BRING CHOMETZ INTO THE SHUL!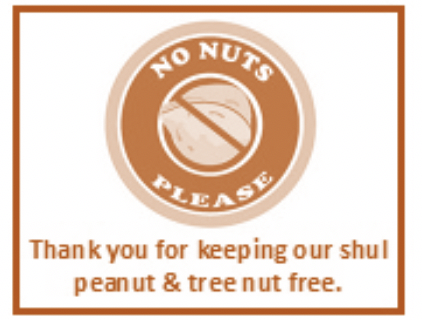 Mon, May 27 2019 22 Iyyar 5779