Congregation Ohav Emeth is located in the geographic center of the Highland Park / Edison observant community in New Jersey. Our membership spans the range of halacha-committed Jews, with an attitude of achdut (unity) and religious tolerance. We share a love for Medinat Yisrael and a serious commitment to Torah study for every age and gender and at every level. We have a multitude of ongoing educational and social programs as well as frequent special events.
Please explore our web site to learn more about our active synagogue and dynamic community.

See our renovation page for pictures and information!
Dedication Opportunity
There are a number of benches in the Main Shul in both the men's and women's sections that have not yet been dedicated and are available at a dedication amount of $1800 per bench. Installment payments are acceptable. If you have not as yet contributed to the renovations and/or have a simcha or other occasion to memorialize please consider this opportunity. Each bench will be recognized with a "Dedicated by ....." plaque on the end of the bench, and with a more detailed plaque with dedication wording of your choosing in the hallway on the beautiful new main dedication board currently under production. For more details or for other dedication opportunities,
please contact Norman Heyden at normanheyden@gmail.com or Michael Garber at mdgarber@live.com.
Community Events, This Week and Coming Up Soon
High Holiday Seating Now Online!
please make your reservations online or return the form to the office as soon as possible.
---
The attached form requires you to be logged in. Please login using the form below:
---
---
---
---
HOSTING OPPORTUNITY
Do you enjoy having company on Shabbat or yom tov? Do you enjoy meeting new people. Sign up to be a host/hostess and will send them your way. Sign up at office@ohavemeth.org
---
*******************
---
A message from the Safety & Security Committee
♦ Door Monitors for the Yamim Noraim . ♦
Please contact Jonathan Gotlib, jgotlib@mgcc.cc, (908) 380-5122 to volunteer as door monitors during the Yamim Noraim. We have hired HP Police for these days, but we need to help them identify members and guests and greet them, as well as new- comers. As a reminder, the glass doors off the parking lot are for EXIT ONLY and should not be propped open or used to allow people to enter the building.
Thank you, Security Committee
---
BUILDING FUND PUSHKAHS
Ohav Emeth has an annual tradition of collecting Building Fund Pushkah money on the first night of Selichot.
This year, the first night of Selichot will be on Saturday evening (early Sunday morning) September 22nd. Please bring your full or nearly full Building Fund Pushkahs to Selichot services and receive a new one in return. If you cannot make it to shul at this time, please give your pushkah to Murray Katz or the shul office or call Murray at 732-985-7348 to make special arrangements.
Everyone is invited to participate in this mitzvah. Please pick up an empty pushkah at Selichot services or request one from Murray or the shul office.
If you do not have a pushka, please consider getting one.

All monies go towards the beautification and repair of the shul.
---
LOCKER RENTALS AVAILABLE!
With lockers now available for the safe-keeping of your tallit, tefillin, siddur, etc, we would appreciate that nothing be left behind on the benches following davening. We appreciate your assistance in helping to keep our shul neat and in order. Lockers are just $100 per year. Contact the OE Office for rental details.
ANY PERSONAL ITEMS LEFT IN THE SHUL WILL BE DONATED AT THE END OF SEPTEMBER. PLEASE CLAIM YOUR PROPERTY!
---
---
TRIBUTE CARDS
Tribute Cards are available from OE for Mazel Tov, Refua Shleima, and Condolences. Just $5.00 each. Contact Sue Kollmar to purchase.
Get directions to find us
Thu, September 19 2019
19 Elul 5779
Shabbat Parsha Ki Tavo
Friday Night Candle Lighting:
5:42/6:40
---
Shabbat Kriat Shema M"A 9:09 AM Gr"A 9:45 AM
Hashkama Minyan 7:00 AM
Early Minyan 7:50 AM
Regular Minyan 9:00 AM
Teen Minyan 9:30 AM
Alot Hashachar
5:30a
Earliest Tallit
5:48a
Netz (Sunrise)
6:42a
Latest Shema GRA
9:46a
Zman Tefillah
10:48a
Chatzot (Midday)
12:51p
Mincha Gedola
1:22p
Mincha Ketana
4:27p
Plag HaMincha
5:43p
Shkiah (Sunset)
7:00p
Tzeit Hakochavim
7:50p
More >>
Schedule of Services
WEEKDAY SCHEDULE
Sun - Thurs Mincha/Maariv: 6:35 pm
Kollel Mincha 5:45 pm
Sunday Sept 22- Friday Shacharit
Sunday 6:30, 8:00 am
Monday 5:25, 6:05, 6:55 8:15 am
Tuesday 5:30, 6:15, 6:55, 8:15 am
Wednesday 5:30, 6:15, 6:55, 8:15 am
Thursday 5:25, 6:05, 6:55, 8:15 am
Friday 5:30, 6:15, 6:55, 8:15 am
Daf Yomi
Sunday 7:05 AM
Mon- Thurs . 5:05 AM & after Maariv
Our OE Tzedaka Fund is extremely low. Please help local families and individuals in need!
If you would like to be added to the Ohav Emeth phone or email list, contact Sofia Matskin, Office Mgr.
office@ohavemeth.org
732-247-3038
OE office hours this week will be:
Monday - Wednesday 10 am - 2 pm
Sophia will be away Sept. 26m- Oct 10 and will be checking emails.
To place business cards or flyers on the shul's cork boards by the restrooms, please submit them to the office. Flyers placed in other locations will be removed.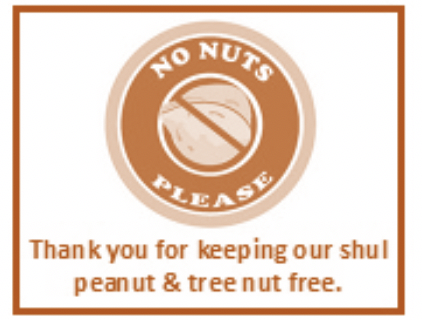 Thu, September 19 2019 19 Elul 5779