Congregation Ohav Emeth is located in the geographic center of the Highland Park / Edison observant community in New Jersey. Our membership spans the range of halacha-committed Jews, with an attitude of achdut (unity) and religious tolerance. We share a love for Medinat Yisrael and a serious commitment to Torah study for every age and gender and at every level. We have a multitude of ongoing educational and social programs as well as frequent special events. Please explore our web site to learn more about our active synagogue and dynamic community.
Rav Moshe Taragin video on our upcoming celebration
Order Your Tickets Now for Shul Annual Dinner
& Night of Laugher!
Registration extended to Monday, February 24!!!!!
The attached form requires you to be logged in. Please login using the form below:
---
Anti-Semitism: The Evil in Our Midsts
Thank you to Mr. Weitzman of the Simon Weisenthal Foundation and our local political representatives for a supportive and enlightening evening. Photos
---
OE's 13th Annual Purim Costume Gemach
Sunday - 2/23 Wednesday- 2/26 Sunday- 3/1 Wednesday- 3/4
See some great costumes here!
SUPERSIZED SIMCHA FOLLOWING MEGILLA READING, MONDAY, MARCH 9!
Giant Lite Brite! Giant LED Foos-Ball CATCH the Light!
Music by Jeff Wilkes Orchestra!
Carnival Games!
---
Mazel Tovs! Condolences & Mishnayos
Community Notices,
This Week and Coming Up Soon
---
All Events
Monday

,

Feb

February

17

,

2020

Purim Mishaloch Manot Baskets .
Monday, Feb 17th (All day)


Share Purim with friends and family of OE with a basket & do a mitzvah too! Volunteers needed for deliveries

Sunday

,

Feb

February

23

,

2020

Purim Gemach


Sunday, Feb 23rd

10:00a

to

Wednesday, Mar 4th

8:00p




Pick up a "new for you" costume. $5 suggested donation.

Saturday

,

Feb

February

29

,

2020

Shabbat Lunch with Yeshivat Har Etzion's Rav Moshe Targin
Shabbat, Feb 29th (All day)


Join with us and Rav Moshe Taragin as we celebrate the start of our second century with Shabbat Lunch reservations. Register online (Home Page) or use the Form

Saturday

,

Mar

March

7

,

2020

Celebrate OE's bi-centennial
Shabbat, Mar 7th (All day)


Laugh with Broadway's Ashley Blaker. See form for tickets 'A slickly funny stand-up show. He is proof that even the most reverent enjoy a little irreverence.' NYT

Tuesday

,

Mar

March

17

,

2020

Pre-Pesach Boutique


Tuesday, Mar 17th

8:00p

to

10:00p




Hedy's Hats, Margalita Designs (Jewlery), Swirl Gifts, Tablecloth Direct NY, Take It Personally (games)

Wednesday

,

Mar

March

25

,

2020

Hat Show


Wednesday, Mar 25th

6:30p

to

8:30p




A pre-Yom Tov beautiful Hat Show for women by Helen Baker of "Hats Incredible" featuring head coverings, fascinators, fun hats, shul hats

Tuesday

,

May

May

19

,

2020

NORPAC Mission 2020


Tuesday, May 19th

6:30a

to

10:00p




Register now for the early bird discount: www.norpac.net or call 201-788-5133 Adults: $150; Students/Young Professionals under 30: $100 . Students must be over 12. Those under 18 must be accompanied by parent or legal guardian. Meals provided.
---
---
---
HOSTING OPPORTUNITY
Do you enjoy having company on Shabbat or yom tov? Do you enjoy meeting new people. Sign up to be a host/hostess and will send them your way. Sign up at office@ohavemeth.org
---
Seudat Shlishit Sponsors Needed
We are in need of sponsors for the weekly Seudat Shlishit.
If interested, please contact the
office (732-247-3038 / office@ohavemeth.org) or
Rich Kollmar (rsdmkollmars@verizon.net).
*******************
---
---
Dedication Opportunity
There are a number of benches in the Main Shul in both the men's and women's sections that have not yet been dedicated and are available at a dedication amount of $1800 per bench. Installment payments are acceptable. If you have not as yet contributed to the renovations and/or have a simcha or other occasion to memorialize please consider this opportunity. Each bench will be recognized with a "Dedicated by ....." plaque on the end of the bench, and with a more detailed plaque with dedication wording of your choosing in the hallway on the beautiful new main dedication board currently under production. For more details or for other dedication opportunities,
please contact Norman Heyden at normanheyden@gmail.com or Michael Garber at mdgarber@live.com. See our renovation page for pictures and information!
---
LOCKER RENTALS AVAILABLE!
With lockers now available for the safe-keeping of your tallit, tefillin, siddur, etc, we would appreciate that nothing be left behind on the benches following davening. We appreciate your assistance in helping to keep our shul neat and in order. Lockers are just $100 per year. Contact the OE Office for rental details.
---
---
TRIBUTE CARDS
Tribute Cards are available from OE for Mazel Tov, Refua Shleima, and Condolences. Just $5.00 each. Contact Sue Kollmar to purchase.
Get directions to find us
Sun, February 23 2020
28 Shevat 5780
Shabbat Feb.22
Friday Night -Feb 21
Candle Lighting: 5:21 pm
Friday Mincha: 5:25 pm
Shabbat - Feb 22
| | |
| --- | --- |
| Mincha | 5:15 pm |
| Maariv | 6:26 pm |
| Shabbat Ends | 6:31 pm |
Candle Lighting next Shabbat,
Feb 29 will be at 5:29 pm
Alot Hashachar
5:29a
Earliest Tallit
5:47a
Netz (Sunrise)
6:41a
Latest Shema GRA
9:26a
Zman Tefillah
10:21a
Chatzot (Midday)
12:11p
Mincha Gedola
12:39p
Mincha Ketana
3:24p
Plag HaMincha
4:33p
Shkiah (Sunset)
5:42p
Tzeit Hakochavim
6:32p
More >>
Schedule of Services
WEEKDAY SCHEDULE
Week of February 23, 2020
Daily Mincha/Maariv: 5:30 pm
Late Maariv: 7:50 pm
Kollel Mincha Sun.- Thurs: 1:00 pm
Friday: 12:40 pm
Shacharit Week of Feb 23
| | |
| --- | --- |
| Sunday | 6:30, 8:00 am |
| Monday | 5:50, 6:30, 7:20 am |
| Tuesday | 5:45, 6:25, 7:20 am |
| Wednesday | 5:45, 6:25, 7:20 am |
| Thursday | 5:50, 6:30, 7:20 am |
| Friday | 5:55, 6:40, 7:20 am |
Daf Yomi:
Shabbat 10:00 AM after 7:50 Minyan
Between Mincha & Maariv
Sunday 7:05 AM
Our OE Tzedaka Fund is extremely low. Please help local families and individuals in need!
If you would like to be added to the Ohav Emeth phone or email list, contact Sofia Matskin, Office Mgr.
office@ohavemeth.org
Office Hours:
| | |
| --- | --- |
| Monday | 10:00 am - 2:00 pm |
| Tuesday | 10:00 am - 2:00 pm |
| Wednesday | 10:00 am - 2:00 pm |
| Thursday | 10:00 am - 2:00 pm |
| Friday | 9:00 am - Noon |
To place business cards or flyers on the shul's cork boards by the restrooms, please submit them to the office. Flyers placed in other locations will be removed.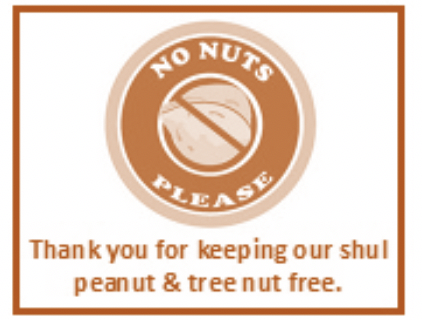 Sun, February 23 2020 28 Shevat 5780