Congregation Ohav Emeth is located in the geographic center of the Highland Park / Edison observant community in New Jersey. Our membership spans the range of halacha-committed Jews, with an attitude of achdut (unity) and religious tolerance. We share a love for Medinat Yisrael and a serious commitment to Torah study for every age and gender and at every level. We have a multitude of ongoing educational and social programs as well as frequent special events.
Please explore our web site to learn more about our active synagogue and dynamic community.

See our renovation page for pictures and information!
THIS WEEK'S SHIUR
We are honored this Shabbos
Nachamu to have Rabbi Tzvi Hoff
give a shiur between Shabbos
Mincha and Maariv for 45 minutes
in the main shul.
All Events
Shabbos Nachamu Kumsitz


Motzei Shabbat, Aug 17th

9:45p

to

10:45p




Live Music, Light Refreshments, Uplifting Singing
---
---
---
HOSTING OPPORTUNITY
Do you enjoy having company on Shabbat or yom tov? Do you enjoy meeting new people. Sign up to be a host/hostess and will send them your way. Sign up at office@ohavemeth.org
---
Hatzalah fundraising effort:

ואתחנן, This Shabbos parshas Ohav Emeth will be participating in Hatzolah's first major community shul oriented fundraising effort -
A Shabbos Hatzolah. Hatzolah of Middlesex County provides emergency medical services to those who live, work and pass through our community. Hatzolah members' commitment to providing the best possible service is the result of dedication to pikuach nefesh, ongoing training in medical care and hilchos Shabbos as it relates to medical emergencies. Your family contribution ensures that Hatzolah continues to have the most up to date training, equipment and technology available. Your partnership can save a life.
For more info regarding this campaign you can call Eli Ben-Haim 732-570-5876.
*******************
A message from the Safety & Security Committee

---
LOCKER RENTALS AVAILABLE!
With lockers now available for the safe-keeping of your tallit, tefillin, siddur, etc, we would appreciate that nothing be left behind on the benches following davening. We appreciate your assistance in helping to keep our shul neat and in order. Lockers are just $100 per year. Contact the OE Office for rental details.
---
---
TRIBUTE CARDS
Tribute Cards are available from OE for Mazel Tov, Refua Shleima, and Condolences. Just $5.00 each. Contact Sue Kollmar to purchase.
---
A guest left his car keys in the main coat room over shabbos.
It was inadvertently taken motzei Shabbos by someone else.
If you have a remote for a car that is not yours, please return it to the office.
Get directions to find us
Sat, August 17 2019
16 Av 5779
Shabbos Parashat Vaetchanan
Candle Lighting Friday Aug 17
6:19 / 7:00 / 7:40
Friday Mincha/Maariv
6:26 / 7:00 / 7:50
Shabbat Schedule Aug 18
Kriat Shema

M"A 8:59
Gra 9:35

Hashkama minyan

7:00 am

Early minyan

7:50 am

Main minyan

9:00 am

Teen minyan

9:30 am

Mincha

7:25 pm

Rabbi Tvi Hoff

Maariv

8:38 pm

Havdallah

8:43 pm
Alot Hashachar
4:58a
Earliest Tallit
5:12a
Netz (Sunrise)
6:10a
Latest Shema GRA
9:35a
Zman Tefillah
10:44a
Chatzot (Midday)
1:01p
Mincha Gedola
1:36p
Mincha Ketana
5:01p
Plag HaMincha
6:27p
Shkiah (Sunset)
7:53p
Havdalah
8:43p
Tzeit Hakochavim
8:43p
More >>
Schedule of Services
Schedule Services & Halachic Times for July & August 2019
WEEKDAY SCHEDULE
Sun - Thurs Mincha/Maariv: 7:35 pm
Kollel Mincha Resumes Sept. 1
Sunday Aug 18- Friday Shacharit
New Shacharis Summer Minyan
Monday-Thursday 8:15 am
Sunday 6:30, 8:00 am
Monday 5:50, 6:30, 7:20, 8:15 am
Tuesday 5:55, 6:40, 7:20, 8:15 am
Wednesday 5:55, 6:40, 7:20, 8:15 am
Thursday 5:50, 6:30, 7:20, 8:15 am
Friday 5:55, 6:40, 7:20, 8:15 am
Daf Yomi
Sunday 7:05 AM
Mon- Thurs . 5:05 AM & after Maariv
Our OE Tzedaka Fund is extremely low. Please help local families and individuals in need!
If you would like to be added to the Ohav Emeth phone or email list, contact Sofia Matskin, Office Mgr.
office@ohavemeth.org
732-247-3038
OE office hours this week will be:
Monday - Thursday 9 am - 1 pm
Fri - 11 am- 1 pm
To place business cards or flyers on the shul's cork boards by the restrooms, please submit them to the office. Flyers placed in other locations will be removed.
CHOMETZ-FREE ZONE! PLEASE DO NOT BRING CHOMETZ INTO THE SHUL!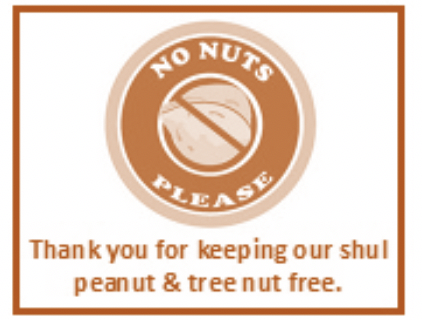 Sat, August 17 2019 16 Av 5779