Please Be In Touch!
Rabbi Kaufman
Hospitality, misheberach list
rabbioe@aol.com

Jay Dobin, President
Hospitality
ohavemethpresident@gmail.com

Aliza Riemenschneider, Admin
Office matters, announcements
office@ohavemeth.org
Mailing Address
Congregation Ohav Emeth
415 Raritan Avenue
Highland Park NJ 08904
Rabbi Eliyahu Kaufman
Rabbi
rabbioe@gmail.com
Rabbi Eliezer Kaminetsky
Rabbi Emeritus
Aliza Riemenschneider
Office Administrator/ Announcements

offfice@ohavemeth.org

732-247-3038

OFFICERS
Jay Dobin
President
ohavemethpresident@gmail.com
Benjy Liebowitz
VP, Membership
Norman Heyden
VP, Building
Moshe Sheldon
VP, Fundraising
Steven Steinhart
VP, Finance
Rafie Miller
Treasurer
Daniel Elovic
Financial Secretary
Joe Friedman
Corresponding Secretary
Yonason Wolff
Recording Secretary
Steve Deutsch
Immediate Past President, Speakers
BOARD MEMBERS
Ed Braun
Maintenance
Zev Weiner
Youth
Dr. Jerry Belsh
Library
Tom Goldstein
Website
Michael Garber
Past President, Cemetery / Renovations / Dinner
Gabor Boda
Fire, Safety, & Security
Steve Stein
Past President, Technology
Alan Borck
Past President
Murray Katz
Past President
Bernard Leff
Past President
Yosef Blonder
Life Member
Jerry Silverstein
Life Member
Thu, February 21 2019
16 Adar I 5779
Parsha Ki Tisa
Friday 2/22: Candle Lighting 5:22 pm
Friday: Mincha/Maariv
Mincha Shabbat
Maariv
Alot Hashachar
5:32a
Earliest Tallit
5:49a
Netz (Sunrise)
6:44a
Latest Shema GRA
9:27a
Zman Tefillah
10:22a
Chatzot (Midday)
12:12p
Mincha Gedola
12:39p
Mincha Ketana
3:23p
Plag HaMincha
4:31p
Shkiah (Sunset)
5:41p
Tzeit Hakochavim
6:30p
More >>
Schedule of Services
Mincha/Maariv Week of Feb 17

5:20 pm

(Late Maariv 7:50p Mon-Thu)

Kollel Mincha Sun-Thu 1pm, Fri 12:35

Weekday Shacharit,
Week of Feb. 17

Sunday

6:30, 8:00am

Monday

LEGAL HOLIDAY

5:50, 6:30, 8:00 am

Tuesday

NO TACHANUN

5:55, 6:40, 7:20 am

Wednesday

NO TACHANUN

5:55, 6:40, 7:20 am

Thursday

5:50, 6:30, 7:20 am

Friday

5:55, 6:40, 7:20 am

Candle lighting
2/22 at 5:22 pm

pdf Link
If you would like to be added to the Ohav Emeth phone or email list, contact Aliza
office@ohavemeth.org
OE office hours this week will be:
Mon, Tues, Th: 10-3
Wed: Closed
Fri: 9-12
To place business cards or flyers on the shul's cork boards by the restrooms, please submit them to the office. Flyers placed in other locations will be removed.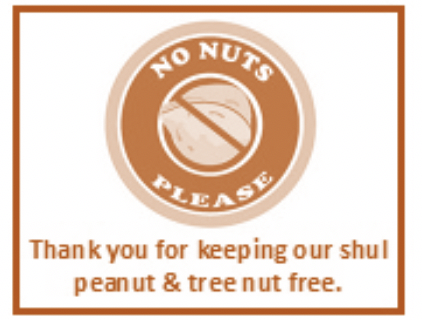 Thu, February 21 2019 16 Adar I 5779