Visitors
Ohav Emeth is fortunate to host many visitors. In order to make your visit easier, we are pleased to provide the following information.
Congregation Ohav Emeth is located in the geographic center of the Highland Park / Edison observant community in New Jersey. Our membership spans the range of halacha-committed Jews, with an attitude of achdut (unity) and religious tolerance. We share a love for Medinat Yisrael and a serious commitment to Torah study for every age and gender and at every level. We have a multitude of ongoing educational and social programs as well as frequent special events.
With our neighboring (walking distance) community of Edison, we are a large and still growing community that has all the necessities and conveniences of modern Jewish life. Completely enclosed by an Eruv, the Highland Park community has a Mikvah as well as three Yeshiva Day Schools and two Yeshiva High Schools. Highland Park offers a Glatt Kosher grocery, a grill-type meat restaurant, a bakery, a Pizza/Middle Eastern dairy restaurant, a sushi restaurant, Dunkin' Donuts, several ice cream stores and a candy store all under the supervision of the Vaad HaRabbanim of Raritan Valley.
Highland Park has easy access to all major New Jersey roadways and public transportation, and is less than an hour's commute from NYC.
Please explore our web site to learn more about our active synagogue and lovely community.
There are many wonderful dining opportunities to choose from!
Shabbat Hospitality
For Shabbat home hospitality within walking distance of the Shul, please email us at eat@BethEl.org. For a Shabbat meal with one of our families, meet our Shabbos Hospitality Representative in front of the Bimah after Shabbat morning services.
• Lodging: Marriott Courtyard (inside Eruv), 404-728-0708, 1236 Executive Park; Baymont Inn & Suites (inside Eruv), 404-321-0999, 2535 Chantilly Dr.; Emory Inn (outside Eruv), 404-712-6700, 1641 Clifton Rd.
• Eruv: An Eruv encircles the Shul, with a span of about two miles in every direction. Email the Eruv at eruv@BethEl.org before Shabbat for current Eruv status.
• Mikvah: The women's mikvah is located next to Ohav Emeth. To make an appointment email us mikvah@BethEl.org at least 24 hours in advance. The men's mikvah is located inside Ohav Emeth. It is open every day 5:30 am-9:30 pm; closed Thursdays.
Services: For Weekday and Shabbat times please visit us online at Ohav Emeth.org or call the office.
• Classes: Ohav Emeth always has an open Beit Medrash and daily lunchtime and evening classes. Go online to BethEl.org or call the office for a complete listing of classes
Sat, August 17 2019
16 Av 5779
Shabbos Parashat Vaetchanan
Candle Lighting Friday Aug 17
6:19 / 7:00 / 7:40
Friday Mincha/Maariv
6:26 / 7:00 / 7:50
Shabbat Schedule Aug 18
Kriat Shema

M"A 8:59
Gra 9:35

Hashkama minyan

7:00 am

Early minyan

7:50 am

Main minyan

9:00 am

Teen minyan

9:30 am

Mincha

7:25 pm

Rabbi Tvi Hoff

Maariv

8:38 pm

Havdallah

8:43 pm
Alot Hashachar
4:58a
Earliest Tallit
5:12a
Netz (Sunrise)
6:10a
Latest Shema GRA
9:35a
Zman Tefillah
10:44a
Chatzot (Midday)
1:01p
Mincha Gedola
1:36p
Mincha Ketana
5:01p
Plag HaMincha
6:27p
Shkiah (Sunset)
7:53p
Havdalah
8:43p
Tzeit Hakochavim
8:43p
More >>
Schedule of Services
Schedule Services & Halachic Times for July & August 2019
WEEKDAY SCHEDULE
Sun - Thurs Mincha/Maariv: 7:35 pm
Kollel Mincha Resumes Sept. 1
Sunday Aug 18- Friday Shacharit
New Shacharis Summer Minyan
Monday-Thursday 8:15 am
Sunday 6:30, 8:00 am
Monday 5:50, 6:30, 7:20, 8:15 am
Tuesday 5:55, 6:40, 7:20, 8:15 am
Wednesday 5:55, 6:40, 7:20, 8:15 am
Thursday 5:50, 6:30, 7:20, 8:15 am
Friday 5:55, 6:40, 7:20, 8:15 am
Daf Yomi
Sunday 7:05 AM
Mon- Thurs . 5:05 AM & after Maariv
Our OE Tzedaka Fund is extremely low. Please help local families and individuals in need!
If you would like to be added to the Ohav Emeth phone or email list, contact Sofia Matskin, Office Mgr.
office@ohavemeth.org
732-247-3038
OE office hours this week will be:
Monday - Thursday 9 am - 1 pm
Fri - 11 am- 1 pm
To place business cards or flyers on the shul's cork boards by the restrooms, please submit them to the office. Flyers placed in other locations will be removed.
CHOMETZ-FREE ZONE! PLEASE DO NOT BRING CHOMETZ INTO THE SHUL!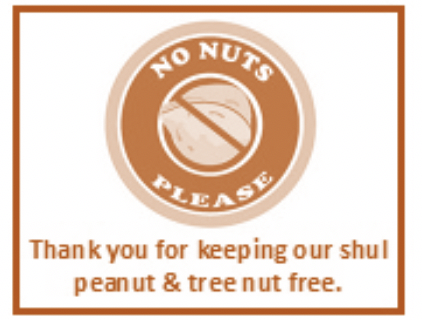 Sat, August 17 2019 16 Av 5779