Shabbat
Our doors are open to all who seek to worship, learn and serve the community.
Services at Ohav Emeth are a learning experience. During the service members of the Minyan are encouraged to raise their hand if they have a question regarding the structure of the service, the meaning of a prayer, the interpretation of the Torah portion or a comment regarding the practice of Judaism.
Our goal is to broaden the understanding of Judaism. And through better understanding establish each individual's relationship with G-d. Join us to experience our interactive service. Come learn with us.
Kabbalat Erev Shabbat Service 6:00 PM
Shabbat Morning 9:30 AM followed by a Kiddush Lunch.
Find us on the Map!
Wed, October 16 2019
17 Tishrei 5780
Chol Hamoed Sukkot
Friday Night Candle Lighting:
Oct 18 5:55 pm
Shabbat Oct 19
| | |
| --- | --- |
| Mincha | 5:45 pm |
| Maariv | 7:08 pm |
| Shabbat Ends | 6:57 pm |
---
Sukkot Schedule Below .
Shabbat Kriat Shema M"A 9:09 AM Gr"A 9:45 AM
Hashkama Minyan 7:00 AM
Early Minyan 7:50 AM
Regular Minyan 9:00 AM
Teen Minyan 9:30 AM
Alot Hashachar
5:57a
Earliest Tallit
6:16a
Netz (Sunrise)
7:09a
Latest Shema GRA
9:56a
Zman Tefillah
10:52a
Chatzot (Midday)
12:43p
Mincha Gedola
1:11p
Mincha Ketana
3:58p
Plag HaMincha
5:07p
Shkiah (Sunset)
6:17p
Tzeit Hakochavim
7:07p
More >>
Schedule of Services
WEEKDAY SCHEDULE
Sun - Thurs Mincha/Maariv: 6:35 pm
Kollel Mincha 5:45 pm
Shacharit . Week of Oct. 13:
Sunday

6:30 & 8:00 am

Monday

1st Day Sukkot

7:00, 7:50, 9:00 am

Tuesday

2nd Day Sukkot

7:00, 7:50, 9:00 am

Wednesday

5:45, 6:;20, 8:00 am

Thursday

5:45, 6:20, 8:00 am

Friday

5:45, 6:20, 8:00 am
Daf Yomi
Shabbat 10:00 AM after 7:50 Minyan
Between Mincha & Maariv
Sunday 7:05 AM
Mon- Thurs . 5:05 AM & after Maariv
Our OE Tzedaka Fund is extremely low. Please help local families and individuals in need!
If you would like to be added to the Ohav Emeth phone or email list, contact Sofia Matskin, Office Mgr.
office@ohavemeth.org
732-247-3038
Sophia will be away Sept. 26m- Oct 10 and will be checking emails.
To place business cards or flyers on the shul's cork boards by the restrooms, please submit them to the office. Flyers placed in other locations will be removed.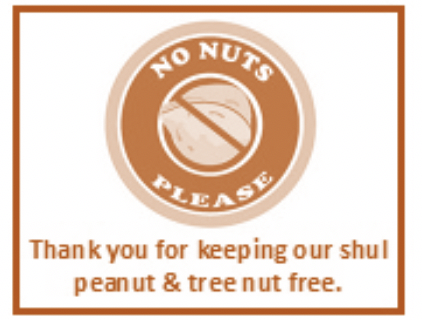 Wed, October 16 2019 17 Tishrei 5780