Shabbat
Our doors are open to all who seek to worship, learn and serve the community.
Services at Ohav Emeth are a learning experience. During the service members of the Minyan are encouraged to raise their hand if they have a question regarding the structure of the service, the meaning of a prayer, the interpretation of the Torah portion or a comment regarding the practice of Judaism.
Our goal is to broaden the understanding of Judaism. And through better understanding establish each individual's relationship with G-d. Join us to experience our interactive service. Come learn with us.
Kabbalat Erev Shabbat Service 6:00 PM
Shabbat Morning 9:30 AM followed by a Kiddush Lunch.
Find us on the Map!
Thu, February 21 2019
16 Adar I 5779
Parsha Ki Tisa
Friday 2/22: Candle Lighting 5:22 pm
Friday: Mincha/Maariv
Mincha Shabbat
Maariv
Alot Hashachar
5:32a
Earliest Tallit
5:49a
Netz (Sunrise)
6:44a
Latest Shema GRA
9:27a
Zman Tefillah
10:22a
Chatzot (Midday)
12:12p
Mincha Gedola
12:39p
Mincha Ketana
3:23p
Plag HaMincha
4:31p
Shkiah (Sunset)
5:41p
Tzeit Hakochavim
6:30p
More >>
Schedule of Services
Mincha/Maariv Week of Feb 17

5:20 pm

(Late Maariv 7:50p Mon-Thu)

Kollel Mincha Sun-Thu 1pm, Fri 12:35

Weekday Shacharit,
Week of Feb. 17

Sunday

6:30, 8:00am

Monday

LEGAL HOLIDAY

5:50, 6:30, 8:00 am

Tuesday

NO TACHANUN

5:55, 6:40, 7:20 am

Wednesday

NO TACHANUN

5:55, 6:40, 7:20 am

Thursday

5:50, 6:30, 7:20 am

Friday

5:55, 6:40, 7:20 am

Candle lighting
2/22 at 5:22 pm

pdf Link
If you would like to be added to the Ohav Emeth phone or email list, contact Aliza
office@ohavemeth.org
OE office hours this week will be:
Mon, Tues, Th: 10-3
Wed: Closed
Fri: 9-12
To place business cards or flyers on the shul's cork boards by the restrooms, please submit them to the office. Flyers placed in other locations will be removed.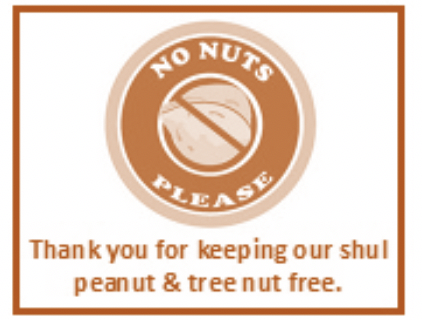 Thu, February 21 2019 16 Adar I 5779