Condolences
Condolences and Mishnayos
We regret to inform you of the passing of Mrs. Felicia Friedman, Z"L, beloved mother of Dr. Barbara Belsh and Rabbi Zev Friedman. Mrs. Friedman was a survivor of Kraków-Płaszów & Auschwitz concentration camps. The funeral will be today, Wednesday, at a private graveside service in Long Island.
Barbara will be sitting Shiva in her home from Wednesday evening, May 20 through Tuesday 8 a.m., May 26. Due to the Covid-19 medical emergency, the family will not be able to have visitors for Shiva.
Please do not send food or leave food on the steps. Barbara may be reached for Shiva calls on her home phone 732-819-8735 and on her cell phone 732-266-3153. She will accept calls from 9 a.m. to 9 p.m, with a phone break between 1 & 2 p.m. Memorial contributions can be made to the EPI, Emergency Parnassah Initiative (make out checks to Cong. Ohav Emeth with memo: EPI Fund, & let us know at jbelsh@gmail.com).
---
We are sorry to announce the passing of our beloved Hannah Schneiderman OB'M
חנה בת צבי ע״ה
beloved wife of Michael Schneiderman.
The funeral will be a private family service due to the Covid-19 medical emergency. It took place on Tuesday, May 12, 2020.
Please note: In keeping with recent community protocols enacted with medical and rabbinic guidance, the family will not be able to have visitors for shiva.
Michael would appreciate being contacted through E-mail at
המקום ינחם אתכם בתוך שאר אבלי ציון וירושלים
---
We regret to inform you of the passing of Rabbi Avrohom Gedalya Weintraub, beloved brother of Rabbi Refael Yitzchok Weintraub.
Rabbi Weintraub will be sitting Shiva as follows:
Via zoom: https://us02web.zoom.us/j/81672316790
and by phone 646-568-7788, meeting id 81672316790
(Rabbi Weintraub will not be available Monday and Wednesday from 1:15 p.m. to 6:30 p.m. and Friday morning before 10:30 a.m.)
המקום ינחם אתכם בתוך שאר אבלי ציון וירושלים
---
We regret to inform you of the passing of Rebbetzin Leona (Abeles) Bomzer,
wife of the late Rabbi Herbert W. Bomzer OBM, and mother of Mrs. Etti Bloom, Mrs Tzippy Rapps Rabbi Moshe Bomzer, Mr. Gedaliah Bomzer, Mrs. Esther Sklar, and Mrs. Suri Lewis.
The funeral was, Sunday, May 3.
Zoom has been setup so you can attend the funeral and listen to the eulogies from home. A moderator will allow everyone on when the time comes.
Zoom information for the funeral:
Time: May 3, 2020. 02:00 PM NY EST
Join Zoom Meeting. https://zoom.us/j/9291434446 Meeting ID: 929 143 4446
Ettie may be reached for shiva calls
at 732-572-2481 or 732-213-8371.
Tzippy may be reached for shiva calls
at 732-819-8177 or 732-319-4588
המקום ינחם אתכם בתוך שאר אבלי ציון וירושלים
---
It is with great sadness that we inform you of the passing of Dr. Marvin Schick, longtimepresident of the Rabbi Jacob Joseph School network of institutions, including the Yeshiva RJJ in Edison. His family completedShiva this past Friday morning.
המקום ינחם אתכם בתוך שאר אבלי ציון וירושלים
Misnayos
Mishnayos in memory of Dr.Bill Goldsmith
Mishnayos in memory of Bill Goldsmith A'H
Our Shul is joining together with the Family and friends of our longtime devoted Member and beloved friend Bill Goldsmith ע״ה
ר ׳זאב יצחק בן יחיאל ע״ה
in the learning of Mishnayos in his memory If you would like to participate it would be greatly appreciated as well as a Mitzvah that would bring honor to his noble Neshama .
You may sign up with the link http://Hadranalach.com/120
Tue, May 26 2020
3 Sivan 5780
Shabbat May 29
Friday Night -May 29
Candle Lighting: 8:02 pm
Friday Mincha: 8:05 pm
Shabbat - May 30
| | |
| --- | --- |
| Mincha | 7:55 pm |
| Maariv | 9:06pm |
| Shabbat Ends | 9:11pm |
Candle Lighting next Shabbos, June 5
will be at 8:07
---
Please note when davening at home without a minyan ,whether it be during the week or for Shabbos the general rule is that you say everything from the siddur you normally would say in shul for Shabbos or if it be during the week what's in the siddur for during the week with the exception of only 5 parts of davening that are listed below :
Without a minyan you do not recite:
1. Kaddish.
2. Barchu.
3. The additional prayers recited during the chazzan's repetition of the amidah. (including the Magen Avos recitation of Chazan on Friday night after the silent Amidah say only Vayechoolo.
4. G d's 13 Midos (attributes )of mercy. ( HaShem HaShem... )
5. Any of the prayers that are associated with the reading of the Torah.
Other than the above mentioned prayers, you should recite everything which is recited when praying as part of a congregation and minyan.
So in short , say everything except those 5 parts of davening.
Be Mevorech the Chodesh & remember to say:
ראש חודש אייר יהיה ביום השישי וביום שבת קודש הבא עלינו ועל כל ישראל לטובה
Please remember this Shabbos and for the entire month of Nissan and Tachanun is not recited
This Shabbos do not recite Av Harachamim before Musaf and Tzdkaschah after Shabbos Mincha In addition, we remind you of the a special Mitzvah each Shabbos of שנים מקרא ואחד תרגום
We begin Avot 2.
Alot Hashachar
4:20a
Earliest Tallit
4:27a
Netz (Sunrise)
5:32a
Latest Shema GRA
9:13a
Zman Tefillah
10:27a
Chatzot (Midday)
12:55p
Mincha Gedola
1:32p
Mincha Ketana
5:13p
Plag HaMincha
6:46p
Shkiah (Sunset)
8:18p
Tzeit Hakochavim
9:08p
More >>
Our OE Tzedaka Fund is extremely low. Please help local families and individuals in need!
If you would like to be added to the Ohav Emeth phone or email list, contact Sofia Matskin, Office Mgr.
office@ohavemeth.org
Office Hours:
CLOSED UNTIL FURTHER NOTICE
PLEASE CALL Sofia at 347-260-0910
| | |
| --- | --- |
| Monday | |
| Tuesday | |
| Wednesday | |
| Thursday | |
| Friday | |
To place business cards or flyers on the shul's cork boards by the restrooms, please submit them to the office. Flyers placed in other locations will be removed.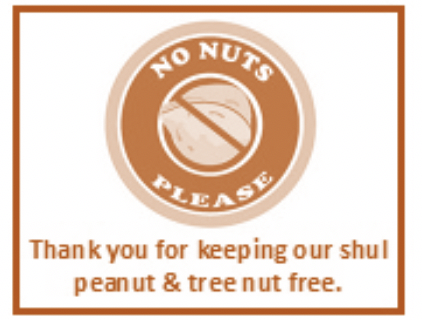 Tue, May 26 2020 3 Sivan 5780