Condolences
Condolences and Mishnayos
We regret to inform you of the passing of the mother of Mrs. Lynn Hanfling.
Shiva will be concluded the morning of Erev Pesach.
המקום ינחם אתכם בתוך שאר אבלי ציון וירושלים
---
Sat, April 4 2020
10 Nisan 5780
Shabbat April 4
Friday Night -April 3
Candle Lighting: 7:06 pm
Friday Mincha: 7:10 pm
Shabbat - April 4
| | |
| --- | --- |
| Mincha | 6:50 pm |
| Maariv | 8:11 pm |
| Shabbat Ends | 8:16 pm |
Candle Lighting next Shabbos will be at 6:11 / 7:14
---
Please note when davening at home without a minyan ,whether it be during the week or for Shabbos the general rule is that you say everything from the siddur you normally would say in shul for Shabbos or if it be during the week what's in the siddur for during the week with the exception of only 5 parts of davening that are listed below :
Without a minyan you do not recite:
1. Kaddish.
2. Barchu.
3. The additional prayers recited during the chazzan's repetition of the amidah. (including the Magen Avos recitation of Chazan on Friday night after the silent Amidah say only Vayechoolo.
4. G d's 13 Midos (attributes )of mercy. ( HaShem HaShem... )
5. Any of the prayers that are associated with the reading of the Torah.
Other than the above mentioned prayers, you should recite everything which is recited when praying as part of a congregation and minyan.

So in short , say everything except those 5 parts of davening.
Please remember this Shabbos and for the entire month of Nissan and Tachanun is not recited

This Shabbos do not recite Av Harachamim before Musaf and Tzdkaschah after Shabbos Mincha In addition, we remind you of the a special Mitzvah each Shabbos of שנים מקרא ואחד תרגום
to Recite two times the Torah Reading pesukim with one Commentary
Alot Hashachar
5:23a
Earliest Tallit
5:40a
Netz (Sunrise)
6:35a
Latest Shema GRA
9:48a
Zman Tefillah
10:52a
Chatzot (Midday)
1:01p
Mincha Gedola
1:33p
Mincha Ketana
4:46p
Plag HaMincha
6:06p
Shkiah (Sunset)
7:26p
Havdalah
8:16p
Tzeit Hakochavim
8:16p
More >>
Our OE Tzedaka Fund is extremely low. Please help local families and individuals in need!
If you would like to be added to the Ohav Emeth phone or email list, contact Sofia Matskin, Office Mgr.
office@ohavemeth.org
Office Hours:
CLOSED UNTIL FURTHER NOTICE
PLEASE CALL Sofia at 347-260-0910
| | |
| --- | --- |
| Monday | |
| Tuesday | |
| Wednesday | |
| Thursday | |
| Friday | |
To place business cards or flyers on the shul's cork boards by the restrooms, please submit them to the office. Flyers placed in other locations will be removed.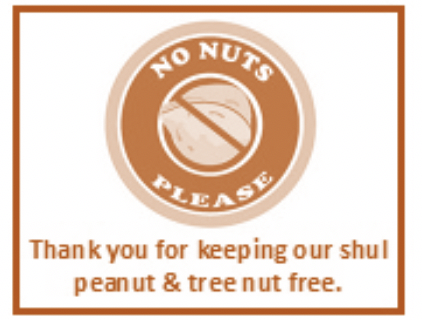 Sat, April 4 2020 10 Nisan 5780