Condolences
Condolences
We express our heartfelt condolences to Fraidy Zarny on the passing of her beloved mother, Mrs. Brenda Goldstein, wife of Yossi Goldstein. Fraidy will be finishing shivah Shabbos morning.
המקום ינחם אתכם בתוך שאר אבלי ציון וירושלים
May they be comforted among the mourners of Zion and Jerusalem.
Mon, May 27 2019
22 Iyyar 5779
Shabbat Parasha B'har
May 24 Candle Lighting 7:57 pm
Friday Mincha/Maariv 6:234, 7:00, 8:00 pm
Shabbat Schedule May 25
Kriat Shema

M"A 8:38,
Gra 9:14

Hashkama minyan

7:00 am

Early minyan

7:50 am

Main minyan

9:00 am

Teen minyan

9:30 am

Mincha

7:50 pm

Maariv

9:01 pm

Shabbos ends - Havdalah

9:06 pm
Alot Hashachar
4:20a
Earliest Tallit
4:27a
Netz (Sunrise)
5:32a
Latest Shema GRA
9:13a
Zman Tefillah
10:27a
Chatzot (Midday)
12:55p
Mincha Gedola
1:32p
Mincha Ketana
5:13p
Plag HaMincha
6:46p
Shkiah (Sunset)
8:18p
Tzeit Hakochavim
9:08p
More >>
Schedule of Services
Mincha/Maariv
Week of May 26

8:05 pm

Weekday Shacharit,
Week of May 26

Sunday

6:30, 8:00 am

Monday

6:25, 8:00 am

Tuesday

5:55, 6:40, 7:20 am

Wednesday


5:55, 6:40, 7:20 am

Thursday

5:55, 6:40, 7:20 am

Friday


5:50, 6:30, 7:20 am

Daf Yomi

Shabbat, Sunday: after 7:50 minyan & mincha
M-F: 5:05am

Kollel Mincha

5:45 pm
Our OE Tzedaka Fund is extremely low. Please help local families and individuals in need!
If you would like to be added to the Ohav Emeth phone or email list, contact Sofia
office@ohavemeth.org
OE office hours this week will be:
Mon-Fri: 9-1
To place business cards or flyers on the shul's cork boards by the restrooms, please submit them to the office. Flyers placed in other locations will be removed.
CHOMETZ-FREE ZONE! PLEASE DO NOT BRING CHOMETZ INTO THE SHUL!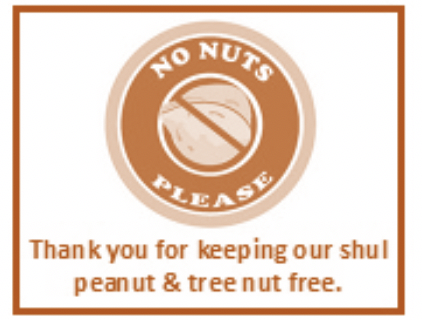 Mon, May 27 2019 22 Iyyar 5779