Sat, August 15 2020
25 Av 5780
Shabbat August 15 Avot 5
Friday Night -August 14
Candle Lighting: 7:37 pm
Friday Mincha: 7:45 pm
Shabbat: August 8
| | |
| --- | --- |
| Mincha | 7:15 pm |
| Maariv | 8:40 pm |
| Shabbat Ends | 8:45 pm |
Candle Lighting next Shabbos, August 21
will be at 7:27
---
Schedule of minyanim for this
shabbos, Aug 14-15 at OE
Friday
Mincha/Kabbalat Shabbos/ Maariv
1) 6:20 PM (main shul)
36 men, 10 women*
2) 7:45 PM (Outside)
40 men, 4 women
*Please be aware that candle lighting can not be done before Plag-- this week 6:30 pm--nor can it be done after one accepts Shabbos with the davening of Kabbalat Shabbat/ Maariv. Those who plan on lighting candles should keep this in mind
before signing up for this minyan. 1) 7:00 AM (Social Hall) -
18 men, 5 women -
Starts with brachos
2) 7:50 AM (Main Shul) -
36 men, 10 women -
Starts with brachos
3) 8:00 AM (Outside. Subject to cancellation in case of rain) -
40 men, 4 women -
Starts with Nishmas Kol Chai
4) 9:30 AM (Main Shul) -
36 men*, 10 women -
Starts with brachos
* Boys 12+ who are less than one year away from becoming b'nei mitz- vah may attend this minyan with their fathers.
Shabbos mincha
1) 6:00 PM (Main Shul) -
36 men, 10 women
2) 7:15 PM (outside) -
40 men, 4 women
Maariv
9:00 PM (Outside) - 50 men
Please say "HaMavdil Bein Kodesh L'Chol" after Shabbos ends at 8:49 so you can drive to shul for Maariv.
.
---
DAVENING SCHEDULE AT HOME
Zmanim to keep in mind this shabbos and to correspond with davening in shul:
Candle Lighting: not before 6:30 PM
latest time 7:37 PM
Fri. Mincha followed by kabbalah Shabbos. Before 6:20 or 7:45 PM
Shabbos Mincha: 6:00 & 7:15 PM
Maariv: after 8:40 PM
Shabbos ends: 8:54 PM
Daily Mincha/Maariv:
6:13 & 7:35 PM
Zmanim for Shabbos Day:
Latest Shema M"A: 8:59 AM
Latest Shema GR"A: 9:35 AM
Latest Tefila M"A: AM
LatestTefilaGR"A: AM
Chatzot hayom: PM
———————————————
Davening during the week
Shacharis during the week
Sunday -6:30 am (Main)& 8:00 am (Outside)
Monday: 5:50am (Main) & 7:30am (outside)
Tuesday: 5:55 am (Main)& 7:30am (outside)
Wednesday: 5:55 AM (Main)&7:30a Thursday: 5:50 (Main) & 7:30a (outside)
Friday: 5:55am & 7:30 am(outside)
Daily Mincha & Maariv: 6:13 & 7:35
Alot Hashachar
4:57a
Earliest Tallit
5:10a
Netz (Sunrise)
6:09a
Latest Shema GRA
9:35a
Zman Tefillah
10:44a
Chatzot (Midday)
1:02p
Mincha Gedola
1:36p
Mincha Ketana
5:02p
Plag HaMincha
6:28p
Shkiah (Sunset)
7:54p
Havdalah
8:44p
Tzeit Hakochavim
8:44p
More >>
Our OE Tzedaka Fund is extremely low. Please help local families and individuals in need!
If you would like to be added to the Ohav Emeth phone or email list, contact Sofia Matskin, Office Mgr.
office@ohavemeth.org
Office Hours:
CLOSED UNTIL FURTHER NOTICE
PLEASE CALL Sofia at 347-260-0910
To place business cards or flyers on the shul's cork boards by the restrooms, please submit them to the office. Flyers placed in other locations will be removed.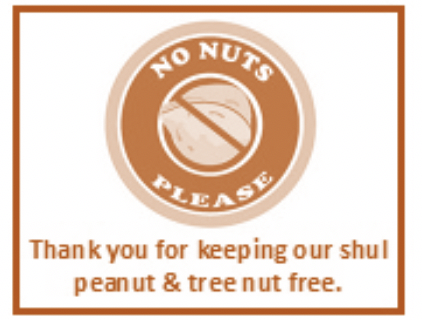 Sat, August 15 2020 25 Av 5780