Condolences
Unveiling
Unveiling for Our beloved Donald Botvinick A'H
The unveiling for our beloved longtime member and friend Donald Botvinick A'H will take place Sunday, September 15 th. At 11:00 A.M. at the United Hebrew Cemetery of Staten Island 122 Arthur Kill Rd, Staten Island, NY 10306
Condolences
We regret to inform you of the passing of Anne Krasna a"h, wife of Dr. Irwin, mother of Eta Levenson, and of Dr. Mark, Richard, Dr. Joshua and Benjamin Krasna. Shiva at Josh Krasna's home, 6 Nahal Galim St., Modiin, until Wednesday morning September 18. (Please do not park on Nahal Galim St.)Mark and Benjie will be leaving Israel on Monday evening, and then sitting in Baltimore, MD.
המקום ינחם אתכם בתוך שאר אבלי ציון וירושלים
In memory of Sondra & Donald Botvinick
Donations in memory of Sondra & Donald Botvinick at Haddassah Hospital in Jerusalem. PO Box 1100, New York, NY 10268. ("Sondra Botvinick Memorial Fund" in memo line) Phone: 800-928-0685 (mention the Memorial Fund.)
---
Harvey Paretzky was an inspiration to many people. We are putting together a book for the Paretzky family of our fond memories of Harvey. Please send your thoughts and stories about Harvey so this can be a source of nechama to his family and they can look at it for years to come. Submit your stories, short or long,
to memoriesofharveyp@gmail.com by September 22. Thank you. Fran Leitman and Debbie Schneider.
Thu, September 19 2019
19 Elul 5779
Shabbat Parsha Ki Tavo
Friday Night Candle Lighting:
5:42/6:40
---
Shabbat Kriat Shema M"A 9:09 AM Gr"A 9:45 AM
Hashkama Minyan 7:00 AM
Early Minyan 7:50 AM
Regular Minyan 9:00 AM
Teen Minyan 9:30 AM
Alot Hashachar
5:30a
Earliest Tallit
5:48a
Netz (Sunrise)
6:42a
Latest Shema GRA
9:46a
Zman Tefillah
10:48a
Chatzot (Midday)
12:51p
Mincha Gedola
1:22p
Mincha Ketana
4:27p
Plag HaMincha
5:43p
Shkiah (Sunset)
7:00p
Tzeit Hakochavim
7:50p
More >>
Schedule of Services
WEEKDAY SCHEDULE
Sun - Thurs Mincha/Maariv: 6:35 pm
Kollel Mincha 5:45 pm
Sunday Sept 22- Friday Shacharit
Sunday 6:30, 8:00 am
Monday 5:25, 6:05, 6:55 8:15 am
Tuesday 5:30, 6:15, 6:55, 8:15 am
Wednesday 5:30, 6:15, 6:55, 8:15 am
Thursday 5:25, 6:05, 6:55, 8:15 am
Friday 5:30, 6:15, 6:55, 8:15 am
Daf Yomi
Sunday 7:05 AM
Mon- Thurs . 5:05 AM & after Maariv
Our OE Tzedaka Fund is extremely low. Please help local families and individuals in need!
If you would like to be added to the Ohav Emeth phone or email list, contact Sofia Matskin, Office Mgr.
office@ohavemeth.org
732-247-3038
OE office hours this week will be:
Monday - Wednesday 10 am - 2 pm
Sophia will be away Sept. 26m- Oct 10 and will be checking emails.
To place business cards or flyers on the shul's cork boards by the restrooms, please submit them to the office. Flyers placed in other locations will be removed.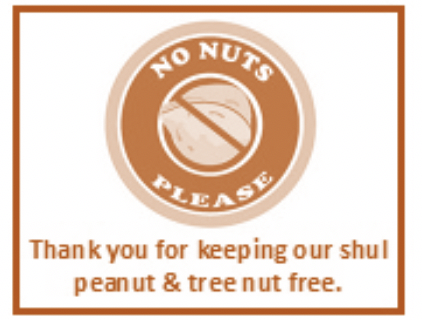 Thu, September 19 2019 19 Elul 5779