Zelingher Twins Bar Mitzvah - Main Minyan
Saturday, February 5, 2022 • 4 Adar I 5782
9:09 AM - 12:00 PMMain Shul
Share Print Save To My Calendar
Tue, May 17 2022
16 Iyyar 5782
Today's Sefirah Count Is 31
היום אחד ושלשים יום שהם ארבעה שבועות ושלשה ימים לעמר
Today's Calendar
Alot Hashachar
: 4:28am
Earliest Tallit
: 4:37am
Netz / Sunrise
: 5:40am
1st Shacharit
: 5:55am
2nd Shacharit
: 6:40am
3rd Shacharit
: 7:20am
Latest Shma (MGA)
: 8:40am
Latest Shma (GRA)
: 9:16am
Zman Earliest Mincha (GRA)
: 1:31pm
Zman Earliest Mincha (MGA)
: 1:37pm
Plag HaMincha (GRA)
: 6:39pm
Mincha / Maariv
: 7:55pm
Shkiah / Sunset
: 8:09pm
---
Tomorrow's Calendar
Alot Hashachar
: 4:27am
Earliest Tallit
: 4:36am
Netz / Sunrise
: 5:39am
1st Shacharit
: 5:55am
2nd Shacharit
: 6:40am
3rd Shacharit
: 7:20am
Latest Shma (MGA)
: 8:40am
Latest Shma (GRA)
: 9:16am
Zman Earliest Mincha (GRA)
: 1:31pm
Zman Earliest Mincha (MGA)
: 1:37pm
Plag HaMincha (GRA)
: 6:40pm
Mincha / Maariv
: 7:55pm
Shkiah / Sunset
: 8:10pm
---
Friday Night
Earliest Mincha / Maariv
: 6:31pm
Plag HaMincha (GRA)
: 6:41pm
Candles for Earliest Mincha/Maariv
: 6:41pm
Early Mincha / Maariv / Candles
: 7:00pm
Candle lighting
: 7:53pm
B'Zman Mincha/Maariv
: 8:00pm
Shkiah / Sunset
: 8:12pm
Shabbat Day
Alot Hashachar
: 4:24am
Earliest Tallit
: 4:33am
Netz / Sunrise
: 5:36am
Hashkamah Shacharit
: 7:00am
2nd Shacharit
: 7:50am
Latest Shma (MGA)
: 8:39am
Latest Shma (GRA)
: 9:15am
3rd Shacharit
: 9:15am
Zman Earliest Mincha (GRA)
: 1:31pm
Zman Earliest Mincha (MGA)
: 1:37pm
Plag HaMincha (GRA)
: 6:42pm
Mincha
: 7:40pm
Shkiah / Sunset
: 8:13pm
Maariv
: 8:58pm
Havdalah

: 9:03pm
This week's Torah portion is Parshat Behar
Havdalah
Motzei Shabbat, May 21, 9:03pm
Lag B'Omer
View Calendar
Our OE Tzedaka Fund is extremely low. Please help local families and individuals in need!
to be added to the Ohav Emeth phone or email list, contact office@ohavemeth.org
Office Hours:
WORK HOURS:
Monday: 9:00 am - 1:00 pm
Tuesday: 9:30 am - 1:30 pm
Wednesday: 9:00 am - 1:00 pm
Thursday: 9:00 am - 1:00 pm
Friday: 9:00 am - 11:00 am
To place business cards or flyers on the shul's cork boards by the restrooms, please submit them to the office. Flyers placed in other locations will be removed.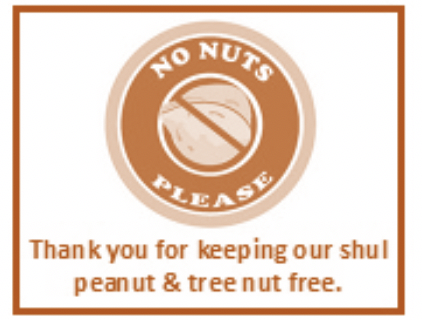 Tue, May 17 2022 16 Iyyar 5782