Bikur Cholim Annual Event
Saturday, March 16, 2019
•
9 Adar II 5779
9:30 AM - 12:30 PM
Pines Manor
Sun Mar 17, 9:30am @ Pines Manor. Guest of Honor: Dr. Michael Nissenblatt. Gomlei Chesed Award: Rahel & Haim Baruh. Guest Speaker: R' Shay Schachter. For more info, please call 732-572-7181.
Share Print Save To My Calendar
Thu, April 18 2019
13 Nisan 5779
Parshat Acharei Mot
Candle Lighting April 19 7:22 pm
Friday Mincha/Maariv 7:30
Shabbat Schedule April 12
Kriat Shema

M"A 9:04,
Gra 9:40

Hashkama minyan

7:00 am

Early minyan

7:50

Main minyan

9:00 am

Teen minyan

9:30 am

Mincha

7:00 pm

Maariv

8:20 pm

Shabbos ends

8:25 pm
Alot Hashachar
5:03a
Earliest Tallit
5:18a
Netz (Sunrise)
6:15a
Latest Shema GRA
9:36a
Zman Tefillah
10:43a
Chatzot (Midday)
12:57p
Mincha Gedola
1:31p
Mincha Ketana
4:52p
Plag HaMincha
6:16p
Shkiah (Sunset)
7:40p
Tzeit Hakochavim
8:30p
More >>
Schedule of Services
Mincha/Maariv
Sunday - Wednesday

7:35 pm

Weekday Shacharit,
Week of April 21

Sunday

7:30, 7:50, 9:00 a

Monday

5:45, 6:20, 8:00 a

Tuesday

5:45, 6:20, 8:00 a

Wednesday


5:45, 6:20, 8:00 a

Thursday

5:45, 6:20, 8:00 a

Friday
7th Day Pesach

7:00, 7:50, 9:00 a

Daf Yomi

Shabbat, Sunday, Friday: after 7:50 minyan & mincha
M-Th: 5:05am
pdf Link
If you would like to be added to the Ohav Emeth phone or email list, contact Aliza
office@ohavemeth.org
OE office hours this week will be:
Mon, Tues, Th: 10-3
Wed: Closed
Fri: 9-12
To place business cards or flyers on the shul's cork boards by the restrooms, please submit them to the office. Flyers placed in other locations will be removed.
CHOMETZ-FREE ZONE! PLEASE DO NOT BRING CHOMETZ INTO THE SHUL!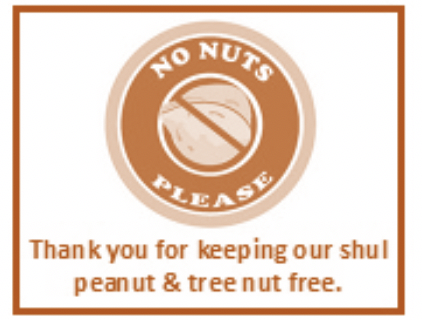 Thu, April 18 2019 13 Nisan 5779