Contact Us
Contact Us
Congregation Ohav Emeth
PO Box 1533
Highland Park, NJ 08904

Click on the map below to see a higher resolution image
Sat, August 17 2019
16 Av 5779
Shabbos Parashat Vaetchanan
Candle Lighting Friday Aug 17
6:19 / 7:00 / 7:40
Friday Mincha/Maariv
6:26 / 7:00 / 7:50
Shabbat Schedule Aug 18
Kriat Shema

M"A 8:59
Gra 9:35

Hashkama minyan

7:00 am

Early minyan

7:50 am

Main minyan

9:00 am

Teen minyan

9:30 am

Mincha

7:25 pm

Rabbi Tvi Hoff

Maariv

8:38 pm

Havdallah

8:43 pm
Alot Hashachar
4:58a
Earliest Tallit
5:12a
Netz (Sunrise)
6:10a
Latest Shema GRA
9:35a
Zman Tefillah
10:44a
Chatzot (Midday)
1:01p
Mincha Gedola
1:36p
Mincha Ketana
5:01p
Plag HaMincha
6:27p
Shkiah (Sunset)
7:53p
Havdalah
8:43p
Tzeit Hakochavim
8:43p
More >>
Schedule of Services
Schedule Services & Halachic Times for July & August 2019
WEEKDAY SCHEDULE
Sun - Thurs Mincha/Maariv: 7:35 pm
Kollel Mincha Resumes Sept. 1
Sunday Aug 18- Friday Shacharit
New Shacharis Summer Minyan
Monday-Thursday 8:15 am
Sunday 6:30, 8:00 am
Monday 5:50, 6:30, 7:20, 8:15 am
Tuesday 5:55, 6:40, 7:20, 8:15 am
Wednesday 5:55, 6:40, 7:20, 8:15 am
Thursday 5:50, 6:30, 7:20, 8:15 am
Friday 5:55, 6:40, 7:20, 8:15 am
Daf Yomi
Sunday 7:05 AM
Mon- Thurs . 5:05 AM & after Maariv
Our OE Tzedaka Fund is extremely low. Please help local families and individuals in need!
If you would like to be added to the Ohav Emeth phone or email list, contact Sofia Matskin, Office Mgr.
office@ohavemeth.org
732-247-3038
OE office hours this week will be:
Monday - Thursday 9 am - 1 pm
Fri - 11 am- 1 pm
To place business cards or flyers on the shul's cork boards by the restrooms, please submit them to the office. Flyers placed in other locations will be removed.
CHOMETZ-FREE ZONE! PLEASE DO NOT BRING CHOMETZ INTO THE SHUL!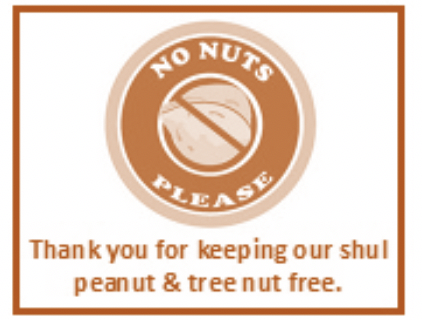 Sat, August 17 2019 16 Av 5779