Pre-Election Meeting 2019
Pre-Election Meeting 2019
Pre-election Meeting September 5, 2019 7:15 PM
We will be having a general membership meeting for the purpose of nominating
officers and members of the board on Thursday evening, September 5, 2019 at 7:15 PM (after maariv).
The proposed slate is:
President: Jay Dobin
Vice President - Finance: Norman Heyden First VP: Moshe Malek
Second VP: Yoni Merl
Third VP: Aaron Grossman Financial Secretary: Doni Elovic Recording Secretary: Moshe Sheldon Corresponding Secretary: Joe Friedman Treasurer: Rafi Miller
Senior Trustee: Steve Steinhart
Board members:
Renovations: Michael Garber/Norman Heyden Security: Jonathan Gotlib/Yonason Wolff Maintenance: Ed Braun
Web: Tom Goldstein
*note: assigned committees for board members are not part of official nominations. They are simply organizational roles assigned.
Please make every effort to attend.
Thank you,
Jay Dobin, President
Thu, September 19 2019
19 Elul 5779
Shabbat Parsha Ki Tavo
Friday Night Candle Lighting:
5:42/6:40
---
Shabbat Kriat Shema M"A 9:09 AM Gr"A 9:45 AM
Hashkama Minyan 7:00 AM
Early Minyan 7:50 AM
Regular Minyan 9:00 AM
Teen Minyan 9:30 AM
Alot Hashachar
5:30a
Earliest Tallit
5:48a
Netz (Sunrise)
6:42a
Latest Shema GRA
9:46a
Zman Tefillah
10:48a
Chatzot (Midday)
12:51p
Mincha Gedola
1:22p
Mincha Ketana
4:27p
Plag HaMincha
5:43p
Shkiah (Sunset)
7:00p
Tzeit Hakochavim
7:50p
More >>
Schedule of Services
WEEKDAY SCHEDULE
Sun - Thurs Mincha/Maariv: 6:35 pm
Kollel Mincha 5:45 pm
Sunday Sept 22- Friday Shacharit
Sunday 6:30, 8:00 am
Monday 5:25, 6:05, 6:55 8:15 am
Tuesday 5:30, 6:15, 6:55, 8:15 am
Wednesday 5:30, 6:15, 6:55, 8:15 am
Thursday 5:25, 6:05, 6:55, 8:15 am
Friday 5:30, 6:15, 6:55, 8:15 am
Daf Yomi
Sunday 7:05 AM
Mon- Thurs . 5:05 AM & after Maariv
Our OE Tzedaka Fund is extremely low. Please help local families and individuals in need!
If you would like to be added to the Ohav Emeth phone or email list, contact Sofia Matskin, Office Mgr.
office@ohavemeth.org
732-247-3038
OE office hours this week will be:
Monday - Wednesday 10 am - 2 pm
Sophia will be away Sept. 26m- Oct 10 and will be checking emails.
To place business cards or flyers on the shul's cork boards by the restrooms, please submit them to the office. Flyers placed in other locations will be removed.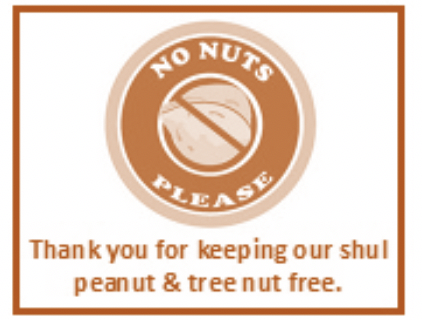 Thu, September 19 2019 19 Elul 5779