Annual OE Tivador Rieder Chanukah Learning Program
Saturday, December 8, 2018
•
30 Kislev 5779
4:00 PM - 5:00 PM
OE
All children are invited to join us at a special shalosh seudot on Shabbos Chanuka and offer a short D'var torah. Everyone who give a D'var torah will be given a gift to show our appreciation for their wonderful learning. RSVP to participate.
Share Print Save To My Calendar
Thu, April 18 2019
13 Nisan 5779
Parshat Acharei Mot
Candle Lighting April 19 7:22 pm
Friday Mincha/Maariv 7:30
Shabbat Schedule April 12
Kriat Shema

M"A 9:04,
Gra 9:40

Hashkama minyan

7:00 am

Early minyan

7:50

Main minyan

9:00 am

Teen minyan

9:30 am

Mincha

7:00 pm

Maariv

8:20 pm

Shabbos ends

8:25 pm
Alot Hashachar
5:03a
Earliest Tallit
5:18a
Netz (Sunrise)
6:15a
Latest Shema GRA
9:36a
Zman Tefillah
10:43a
Chatzot (Midday)
12:57p
Mincha Gedola
1:31p
Mincha Ketana
4:52p
Plag HaMincha
6:16p
Shkiah (Sunset)
7:40p
Tzeit Hakochavim
8:30p
More >>
Schedule of Services
Mincha/Maariv
Sunday - Wednesday

7:35 pm

Weekday Shacharit,
Week of April 21

Sunday

7:30, 7:50, 9:00 a

Monday

5:45, 6:20, 8:00 a

Tuesday

5:45, 6:20, 8:00 a

Wednesday


5:45, 6:20, 8:00 a

Thursday

5:45, 6:20, 8:00 a

Friday
7th Day Pesach

7:00, 7:50, 9:00 a

Daf Yomi

Shabbat, Sunday, Friday: after 7:50 minyan & mincha
M-Th: 5:05am
pdf Link
If you would like to be added to the Ohav Emeth phone or email list, contact Aliza
office@ohavemeth.org
OE office hours this week will be:
Mon, Tues, Th: 10-3
Wed: Closed
Fri: 9-12
To place business cards or flyers on the shul's cork boards by the restrooms, please submit them to the office. Flyers placed in other locations will be removed.
CHOMETZ-FREE ZONE! PLEASE DO NOT BRING CHOMETZ INTO THE SHUL!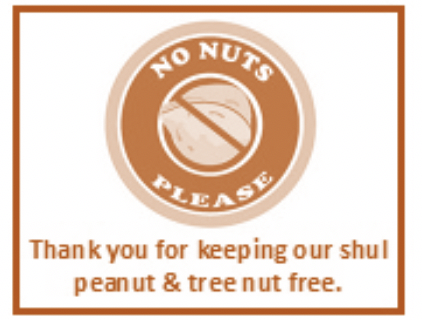 Thu, April 18 2019 13 Nisan 5779