Construction
Renovation Update
March 15, 2019
By Norman Heyden
All eight of the stained glass panels for the Aron Kodesh in the main shul have now been installed. The panels are very beautiful and add a lot to the appearance of the Aron Kodesh. On the right side, starting with the top window, are the creation of:

Day 7: Shabbos,
Day 1: Light and darkness,
Day 2: Arrangements of rokiah to separate between the heavenly and earthly waters,
Day 3: Vegetation and fruit.

On the left side, starting with the top window, are the creation of:

"Day 8": Future Shabbos of Moshiach,
Day 4: Sun, moon, and stars,
Day 5: Creation of sea life and birds,
Day 6: Reptiles, animals, and man.

The revised lettering for the luchot has been ordered and will be completed around March 27. We expect the luchot to be installed by Mr. Fligelman prior to the Chanukat HaBayit. Mr. Henig plans to install the side doors of the Aron Kodesh this week.

A beautiful new ner tamid for the main shul is under construction and should be shipped to OE in the next few weeks. We expect it to be installed prior to the Chanukat HaBayit. An artist in Israel, Gabriel Bass, is working on designs for two wood-carved menoras to be installed on the front wall of the main shul. A dedication for them has been received.

Mr. Fligelman has secured the LED light strip at the top of the mechitza to hold it in place. All of the acrylic sheets and new mesh screen images of the Kotel have been delivered to Beamsderfer Gallery. Assembly of the new panels will begin there next week. Due to Purim, it is not expected that all of the new panels (for the main part of the mechitza) will be installed next week, but all should be installed during the following week. Mr. Fligelman continues to work on the new mechitza panels and mechitza door for the front of the shul. He will be taking all of the main shul wood entrance doors back to his shop to refinish and apply brass kick plates the week after Purim. They will be returned before Shabbos of that week. A second social hall bookcase for installation in the hallway, matching the dimensions of the first, is under construction and should be installed soon.
A number of door frames were painted last week, including the frame around the center hallway doors. Replacement doors for the toddler room and for Rabbi Kaufman's office have been ordered.
The bathroom between the two main bathrooms will be repurposed as a nursing room as decided by the congregation many months ago. Orders have been placed for a nursing room chair, vanity, mirror, and new light fixture.

DO NOT STACK MORE THAN ONE SEFER ON EACH BOOK RACK. THEY ARE DESIGNED TO HOLD ONE SEFER AT A TIME.
DO NOT REACH UNDERNEATH THE NEW BOOK RACKS ON THE BACK OF THE NEW BENCHES AND PULL ON THE MECHANISM.
PULLING ON THE MECHANISM BELOW THE NEW BOOK RACKS WILL DAMAGE THE MECHANISM.
All of the book racks on the new benches are raised or lowered by holding onto them with one or two hands and moving them either in an upward or downward direction. Please help others by demonstrating how to properly raise or lower the rack. With any questions, please contact Norman Heyden or Michael Garber.
FUNDRAISING UPDATE: Please Contribute!
There are many individuals who have expressed interest in donating toward the renovations but have not yet done so. No amount is too small- please contribute! It is also critically important for the continued success of the renovation efforts that renovation dedications that have been made be paid promptly so we can pay our bills promptly as well.
For details regarding remaining dedication opportunities, please contact Michael Garber (mdgarber@live.com) or Norman Heyden (normanheyden@gmail.com)
Renovation Update
April 2018
May 2018
June
2018
August 2018
Sept
2018
October 2018
November
2018
December 2018
January 2019
February 2019
March 2019


Our Progress!
Thu, March 21 2019
14 Adar II 5779
Parshat Tzav
Candle Lighting 6:53 pm
Friday Mincha/Maariv 7:00pm
Shabbat Schedule
Kriat Shema

M"A 9:24,
Gra 10:00

Hashkama minyan

7:00 am

Early minyan

7:50 am

Main minyan

9:00 am

Teen minyan

9:30 am

Mincha

6:45 pm

Maariv

7:58 pm

Shabbos ends

8:03 pm
Alot Hashachar
5:48a
Earliest Tallit
6:06a
Netz (Sunrise)
7:00a
Latest Shema GRA
10:02a
Zman Tefillah
11:04a
Chatzot (Midday)
1:05p
Mincha Gedola
1:36p
Mincha Ketana
4:38p
Plag HaMincha
5:55p
Shkiah (Sunset)
7:11p
Tzeit Hakochavim
8:01p
More >>
Schedule of Services
Mincha/Maariv Week of March 17

7:00 pm

Kollel Mincha Sun-Thu 5:45pm

Weekday Shacharit,
Week of March 17

Sunday

6:30, 8:00 am

Monday

5:50, 6:30, 7:20 am

Tuesday

5:55, 6:40, 7:20 am

Wednesday
TANNIS ESTHER

5:30, 6:10, 7:00 am

Thursday
PURIM

5:45, 7:00, 7:20 am

Friday


5:55, 6:40, 8:00 am

Candle lighting
3/22 at 6:53 pm

pdf Link
If you would like to be added to the Ohav Emeth phone or email list, contact Aliza
office@ohavemeth.org
OE office hours this week will be:
Mon, Tues, Th: 10-3
Wed: Closed
Fri: 9-12
To place business cards or flyers on the shul's cork boards by the restrooms, please submit them to the office. Flyers placed in other locations will be removed.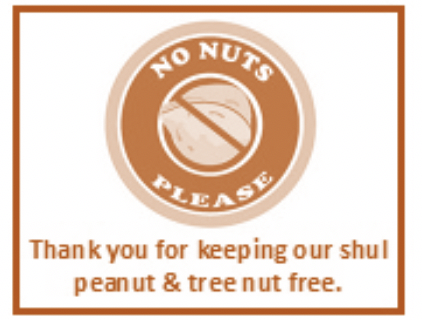 Thu, March 21 2019 14 Adar II 5779